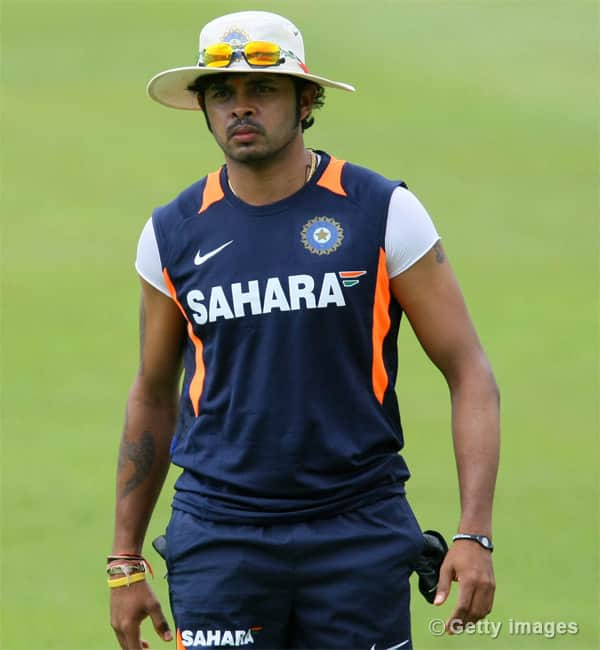 The disgraced pacer was allegedly in touch with a Bollywood casting director
Sreesanth's spot-fixing saga is getting murkier by the hour, and there's nothing the cricketer can do about it but just pray that more sordid details of his private lifearen't made public. Tough luck on that, since Sreesanth's laptop that was seized by the Mumbai police apparently has oodles of evidence that could prove crucial in the case against him.
What shocked us was the fact that the cricketers seized laptop revealed that he was in touch with a Bollywood casting director. Apparently, the casting director would e-mail photographs of models to Sreesanth. For what reason was Sreesanth so involved in looking at pics of models, we can only guess! But what we know for sure is that the noose is slowly tightening around him, and the tainted bowler may owe a world of explanation to the investigating agencies, the court and his fans for his alleged role in the spot-fixing scandal in the controversial Indian Premier League (IPL).
For the time being, Sreesanth, along with two of his Rajasthan Royals team members, is in police custody and may apply for bail on Monday.