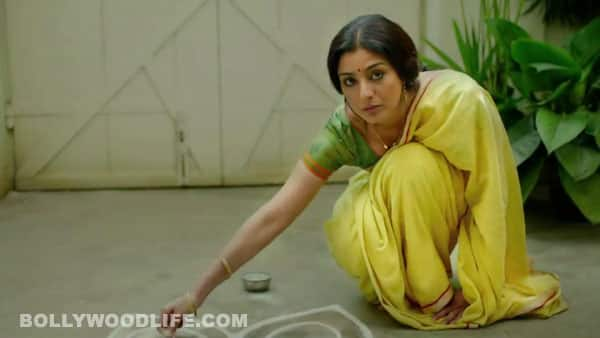 The second sneak peek of the Irrfan and Tabu-starrer Life of Pi is as spellbinding as it is surreal
The second trailer of the Ang Lee-directed Life of Pi starring Irrfan (Khan) and Tabu was released recently, and it blows you away with what it promises the film will be like. It starts with an older Irrfan (Khan) who plays Pi Patel, and narrates the story of his incredible and wonderful life.
It then delves into a sliced narrative, and we see Tabu, who plays the young Pi's mother. And although she is glimpsed only briefly in the trailer, Tabu looks every bit refreshing and natural as we are used to seeing her. In one scene, she sports a neat bob and wears a blue sari, looking like a strict headmistress, while in another she blossoms in a yellow sari while she sits on the floor to do a rangoli.
Young Suraj Sharma, who plays Pi, is seen marooned on the island with a tiger, and the trailer is all about how he co-exists with the animal on a remote uninhabited bit of land. The richness on screen – as you watch the two-and-a-half minute-long trailer unfold, is unimaginable and almost surreal.
And the song chosen for the cinematic snippet is Coldplay's Paradise, apt for the Eden that Ang Lee has shown off in the film. We hope the movie is as good as the trailer shows it to be and we're already eager to watch the upcoming masterpiece in its entirety! Aren't you?