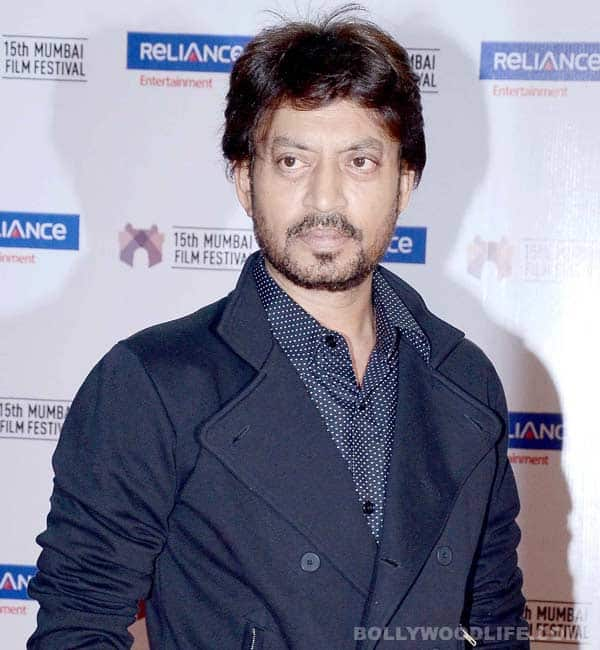 The Lunchbox actor turns 47 today
Born on January 7, 1967, Irrfan Ali Khan, is one of the finest Indian actors. In his distinguished career he has built an impressive body of work that has done the country proud. To crown what has been a series of achievements, Irrfan's Qissa, directed by Anup Singh, will open the prestigious Rotterdam film festival on January 22.
Success took some time in coming for Irrfan. A graduate of the National School of Drama, Irrfan served time in television and a few feature films before his big international breakthrough came in 2001 with Asif Kapadia's The Warrior that catapulted him into the global conscious. He shone as a villanous character in Tigmanshu Dhulia's Haasil (2003) and Amit Kumar's multiple award winning short The Bypass (2003). More international fame beckoned with Florian Gallenberger's Shadows Of Time (2004) and Mira Nair's The Namesake (2006).
Irrfan displayed a wicked sense of comic timing in Life In a Metro (2007), a facility he showcased again in Anil Senior Sharma's Dil Kabaddi (2008). But it is the films that released in between those two that really made the world sit up and take notice. He achieved every red-blooded man's wet dream by acting alongside Angelina Jolie in Michael Winterbottom's A Mighty Heart (2007), impressed with a cameo in Wes Anderson's The Darjeeling Limited (2007), and stole the show in Danny Boyle's global smash hit and multiple Oscar winner Slumdog Millionaire (2008).
In international television it doesn't get much more prestigious than HBO and Irrfan's bravura performance in that channel's In Treatment eventually led to a role in Hollywood blockbuster, Marc Webb's The Amazing Spider-man (2012). Ang Lee's massive hit Life Of Pi (2012) is yet another entry in a CV that is every actor's envy.
Irrfan's career hasn't just been about international cinema. His turns in Indian cinema have been equally appreciated. He won the National Award for Best Actor for Dhulia's Paan Singh Tomar (2010), and his performance in Ritesh Batra's The Lunchbox (2013) has been rightly feted. Sudhir Mishra's Yeh Saali Zindagi (2011), Nikhil Advani's D-Day (2013) and Vishal Bhardwaj's 7 Khoon Maaf (2011) are just a few more examples of his stellar local work.
Indian audiences will get to see Qissa soon enough, but his next release is Ali Abbas Zafar's Gunday, due February 14, where he has the best lines in a film boasting the likes of Priyanka Chopra, Ranveer Singh and Arjun Kapoor. He has a cameo in Bhardwaj's Bollywood version of Hamlet, Haider, and other roles to look forward to include Begum Samru and Banker To The Poor.
It has been an eventful 46 years for Irrfan, with the promise of much more exciting work to come. Happy birthday!