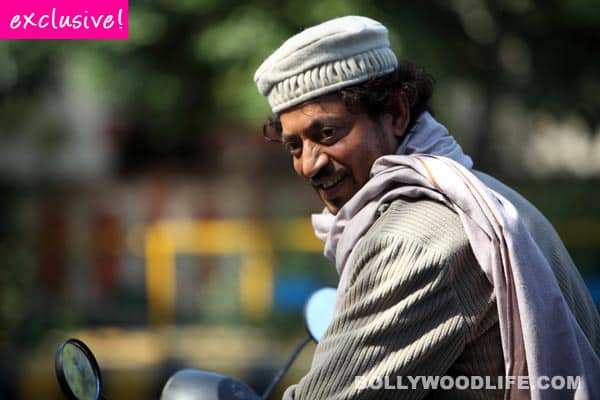 Here's an exclusive piece of information about The Lunchbox actor's new film…Read on to find out!
Irrfan Khan, who along with Freida Pinto is India's most visible acting import to Hollywood, is already making waves with the news of his pivotal role in Jurassic World. Now, our assiduous team at Bollywoodlife have scooped the news that he is playing another pivotal role in another Hollywood film, sci-fi/superhero magnum opus The Orphan: A New Kind of Hero. While the news was only a rumour until recently, the makers of the film have let the cat out of the bag via their social media outlets.
"The ever so busy Irrfan Khan has been cast in Jurassic World. Congrats Irrfan! Bollywood or Hollywood, this man cannot be stopped and we are excited to have him on board!" said the makers. Irrfan will most likely essay the role of General Pran in the sci-fi superhero film.
The Orphan is the brainchild of actor and producer Jermaine Malik who will play the central role of Mikal. The story goes thus: Mikal is a hitman with an unusual way of accomplishing his missions. Haunted by horrific images from his past Mikal struggles to find peace in the present. Cursed with the power to kill with a simple touch, he is forced to live a solitary life, and earning money as a hitman is the only way he knows how to survive in this world that he can't be a part of. But Mikal's world is about to be turned upside-down when a deranged killer, who's got world domination on his mind, threatens to kill Mikal because he's the only person who can stop him. But Mikal wants nothing more than to be with the woman he loves and to be accepted by society. Frustrated with the world seeing him as a freak, Mikal tries to bury his life as a hitman in a desperate attempt at living a normal life. Mikal has made too many enemies over the years to simply slip away from his old life and into a new one. And when the love of his life, Palomi, is sucked into his surreal world, Mikal must do he impossible.
The screenplay is by television and shorts writer Albert Barrera and Australian cinematographer turned director Dan Macarthur will direct. This is what Malik has to say about the film: "Earlier this year, I was sitting in my room watching a ton of superhero films like Spiderman, Superman, X-Men, etc. and I was thinking wow I want to create a superhero. Not in a cliché Marvel or D.C way with over the top powers and so much CGI that you completely forget the actual story line. So I played around with creating one myself who isn't rich, from out of space or gets bitten by something. I wanted to create someone who people can relate to. I wanted to create a hero whose story line was the focus and let the action organically evolve from there. Now I have kind of an obsession with India, so of course that's where I set the film."
The other Indians in the cast include Amitosh Nagpal who you might have noticed in Besharam, Aarakshan or Dabangg; Gaurav Nanda of Aisha, Heroine and Break Ke Baad fame; National School of Drama graduate Aryan Bhattacharya; and Fiji-born Australia-bred Indian beauty Shezly. The film is set to release on November 1, 2015.