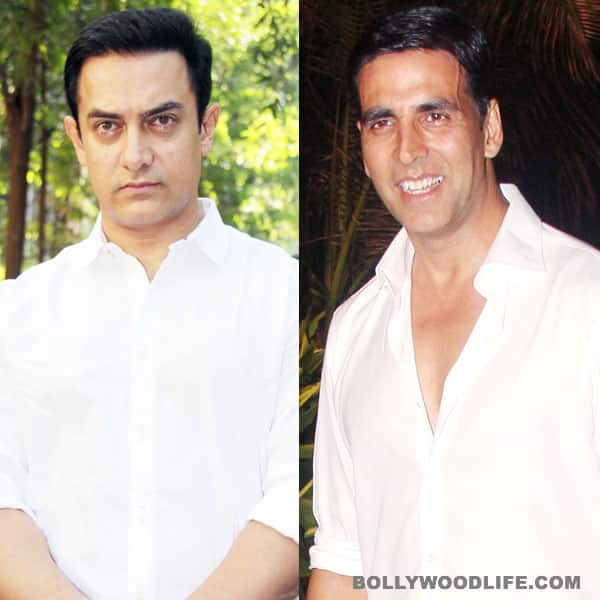 According to the latest grapevine, the perfectionist actor spoke to Akki, requesting him to postpone the release of his next movie by a week
Some time back, there was news about Aamir Khan using his clout to block Akshay Kumar's Khiladi 786 with his suspense drama Talaash. It was reported that Aamir was using the same tactics as Yash Raj Films did with Son Of Sardaar, to ensure that his film got more screens and earned better revenues at the box office.
However, our loyal buddy, the birdie, feels that there's a twist in the tale. Curious? Hmm… we heard after the release of Talaash, the over-concerned actor met Akshay asking him to shift the release date of his next action film so that his film can cash in on more profits. And from what we hear, Khiladi Kumar even went out of his way and spoke to his co-producers, Himesh Reshammiya and Eros International, but it seems his efforts were in vain.
We know your film has released after three years Aamir, but there's really no reason to worry 'coz Talaash being a solo release, had a week's time to prove its worth at the box office. And it can still continue to mint money. Like some of your fellow contemporaries, are you too concerned about Talaash touching the Rs 100-crore mark?