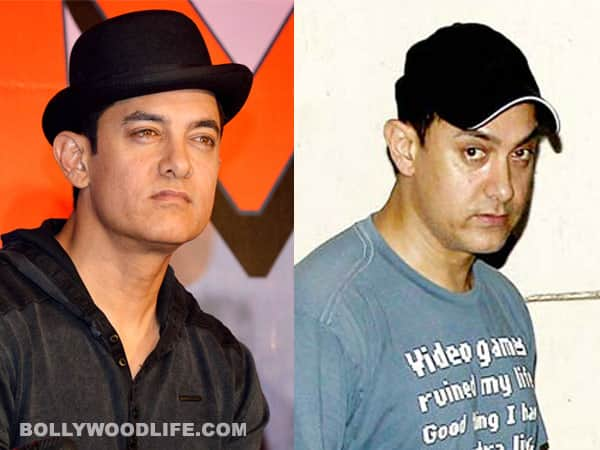 skip advertisement
Mr Perfectionist, who not so long ago sported a chiseled body is suddenly looking different
Aamir Khan's last outing on celluloid, Dhoom:3 showed him in a lean mean avatar. However, recently we caught the actor looking heavier and wearing an ill fitted T-shirt, which made us wonder if the P.K actor has gone out of shape?
Was AK trying hard to hide his flab behind the loose T-shirt from the lenses. Well, if he was, we clearly didn't miss his new errr…. look! And we couldn't help but notice the plump face.
We don't blame the little wonder for taking a break from one of his onscreen avatars. Neither would we be surprised to know that it's a role that demands this Khan to let loose literally. From what we hear, the Satyamev Jayate host is busy planning his next outing on TV and is amidst reading a few scripts. However, it also makes us wonder if wifey Kiran Rao and son Azad are to be blamed for his recent weight gain. Is the Ghajini star gorging on some yummy home cooked food or may be taking bites out of son's sweet treats? May be it's just a break from his rigorous work-out schedules that has given Aamir this new look.
What do you think BollywoodLifers? What are your guesses?