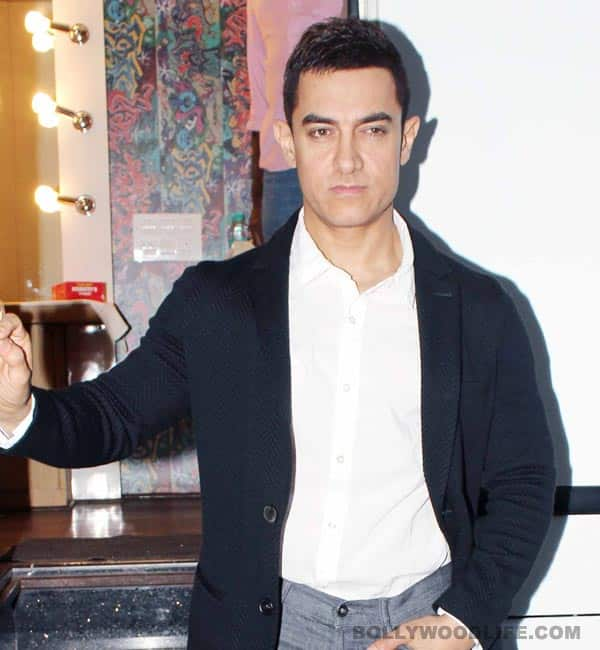 The actor's sudden appearance at a function to tackle alcoholism among women smells like a publicity stunt
Aamir Khan, as the host of Satyamev Jayate, didn't plug any of his movies while the show was on. But now, as the show has ended after creating the desired impact, Aamir is jumping on the social cause bandwagon to promote his films, or so it seems!
In his next film to be directed by Rajkumar Hirani titled P.K., Aamir is said to be playing an alcoholic. Earlier there were rumours that it will be the pretty Band Baaja Baraat babe Anushka Sharma who will play an alcoholic. And so, it came as a surprise to us when Aamir turned up at an event organised by Alcoholics Anonymous. Here, he was seen talking about the problem of alcoholism among women. Aamir said that since he had skipped the issue in his TV show and focused only on alcoholism among men, he will now take up the women's issue too.
Well Aamir, we definitely appreciate your gesture, and the fact that you took time out for such issues that need to be talked about. But we just couldn't help but comment on the timing, withP.K. being in the news and all. So, is this another sly publicity stunt? Wink wink!