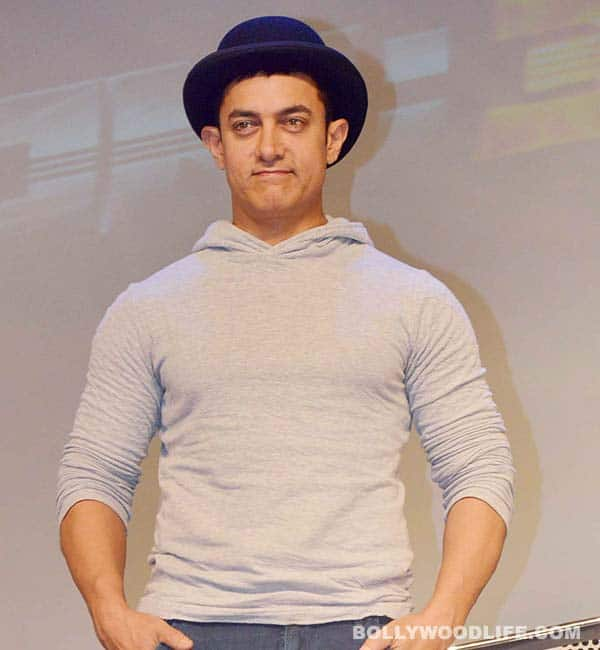 It's okay to say that you're working for creative satisfaction, but Bollywood's Mr Perfectionist went a step ahead to claim that he earns the least amount of money in the film industry. Really Aamir, you want us to believe that?
Now we know that films are made to satisfy one's creative cravings. But how far is it justified when a magastar like Aamir Khan says on record, that he is the least paid actor in the film industry? Well if you ask us, it is absolutely ridiculous!
Aamir was recently talking to a leading news daily when he said that he does not work for money and that's his biggest strength. To add to the hilarious statement that he made, he said, "It's not that I don't need money. All of us need money and, according to me, I earn the least amount of money. I earn the least compared to others and yet I am very happy because I do what my heart says."
Why is it so funny, you ask? Well a statement like this coming from the actor whose movie Dhoom:3 raked in the maximum moolah in the history of Indian cinema is obviously hilarious, and it is obviously bull**** (you know what we mean). All across the film industry, critics and audience alike have criticised his performance in D:3. People have gone to the extent of saying, that Aamir looked constipated when he danced and performed stunts and that possibly, this was his worst performance ever!
Then why did Aamir do D:3? We are quite sure that the Taare Zameen Par actor is intelligent enough to understand the strengths and weaknesses of any particular film. Then if it wasn't the money and the Yash Raj banner that lured him into taking up Dhoom:3, what was it? Wethinks, Aamir is just faffing and covering his rear to justify the disaster that Dhoom:3 was. What do you think BollywoodLifers, is Aamir Khan really the least paid actor in Bollywood? Vote now!