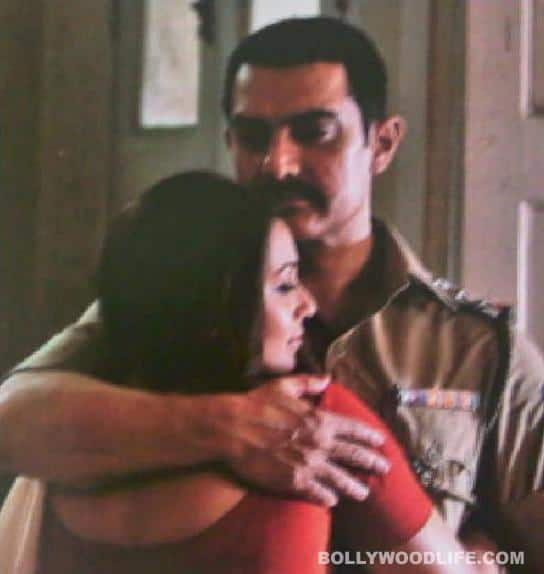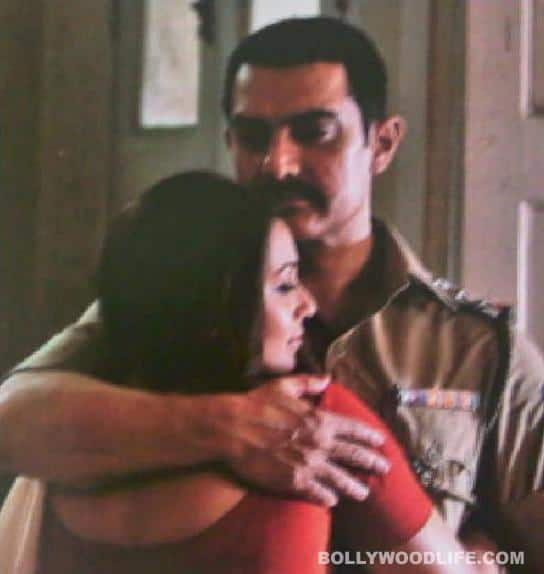 Check out this picture we found online from the film's sets
We found this picture on the Internet, where Aamir Khan is seen wearing a police uniform and embracing the lovely Rani Mukerji. Just the other day, we told you about how the actor is not happy seeing himself as a cop in uniform, and so has decided to do away with it completely. Aamir will apparently burn a hole in the producer's pocket and reshoot scenes in civilian clothes. Considering the actor had been shooting in the wee hours in south Mumbai for the film until recently, wethinks it's a lot of pain he is gonna put his cast and crew through in order to go through the gruelling schedule again! Maybe Aamir took a hasty decision to sport the khaki wardi seeing the success of buddy Salman Khan in Dabangg and Wanted. Wot say?
ALSO SEE:
Salman and Aamir are back in 'Andaz Naya Naya'!