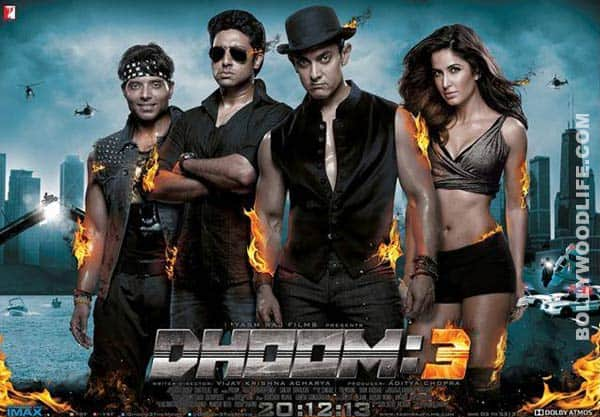 The official trailer suggests that the movie is a rip off of a famous Hollywood film, which one it it?
Aamir Khan's Dhoom:3 official trailer is out and for all those who watched it thought it had a Hollywood feel. Looks like its more than just a Hollywood 'feel'.  Buzz is that the Aamir Khan starrer looks eerily similar to the famous Hollywood movie Now You See Me.
With an ensemble cast – Aamir Khan, Abhishek Bachchan and Katrina Kaif, Dhoom:3 definitely looks promising. The third movie in Dhoom series is an action thriller with the perfectionist Khan and sizzling Katrina in the lead role. But what seems to have attracted more attention is that the movie's plot and a few crucial scenes have been lifted from the recent Hollywood movie Now You See Me. Now now… Weren't we expecting a better performance from director Vijay Krishna Acharya?
We saw the trailer and thought so too. Tell us what you think BollywoodLifers. We wonder what AK has to tell us after watching the striking similarities between his much awaited film of the year and the very famous Hollywood flick!