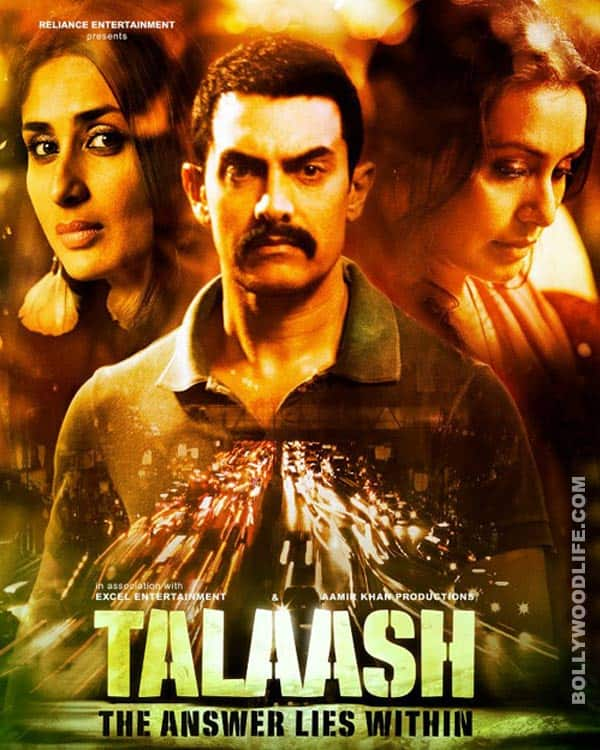 'Coz that's the latest chinwag around the Aamir-Kareena Kapoor-Rani Mukerji-starrer
Since the time Aamir Khan tweeted the theatrical trailer of Talaash B-town folks are going berserk with the talk that the psychological thriller's storyline is similar to Tamil film Anniyan, Hollywood flick Identity and Leonardo DiCaprio-starrer Shutter Island.
However, the ace actor, who is also a marketing genius (Remember he shaved people's heads during Ghajini and met school teachers when Taare Zameen Par released?), has instructed Talaash's cast and crew not to comment on the sensitive matter. That means we'll have to wait till the film actually hits the theatres to find out if writer-director Reema Kagti was really inspired by the above mentioned thrillers.
Keeping mum on the subject could also be a strategy to allow people to think that the film is on the lines of Shutter Island, only to bust their myths with an unexpected twist when they are watching the film.
Meanwhile, given our understanding of Aamir's script sense and Excel Entertainment's expertise and experience we are certain Talaash won't be a direct or indirect lift of the Tamil or Hollywood flicks. And especially after Sujoy Ghosh's Kahaani, we are sure they know that the bar of expectations for thrillers in Bollywood has been raised.
So the answer to all these rumours will get unraveled till we watch the film, right na? But isn't this a smart way to keep mystery around the Aamir-Kareena-Rani-starrer alive and ensure enough footfall in cinema halls when it releases? See we told you Aamir's not only an acting ace, but also a marketing ace!