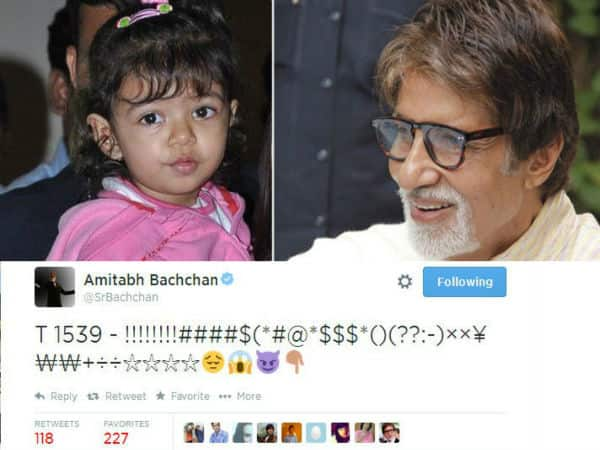 Recently a tweet from Sr Bachchan had us believe that his two-year old grand-daughter was tweeting on his behalf
Amitabh Bachchan is popular for tweeting profound quotes on introspective subjects on his Twitter handle. But last night a tweet from BigB caught our attention not because of its profundity but because of the number of naughty emoticons used in the tweet! BigB's frivolous tweet got even funnier responses from the fans.
Looks like the youngest gizmo freak in the Bachchan household, Aaradhya caught hold of Sr Bachchan's IPad or phone and tried connecting with his fans in her grand-dad's absence!
BigB hasn't replied so far thus, it looks like he has been so busy with work and upcoming show Yudh that this tweet probably skipped his attention. We'll have to wait for Mr Bachchan to reveal whether it was his grand-beti or someone hacked into his Twitter account to post random tweets.