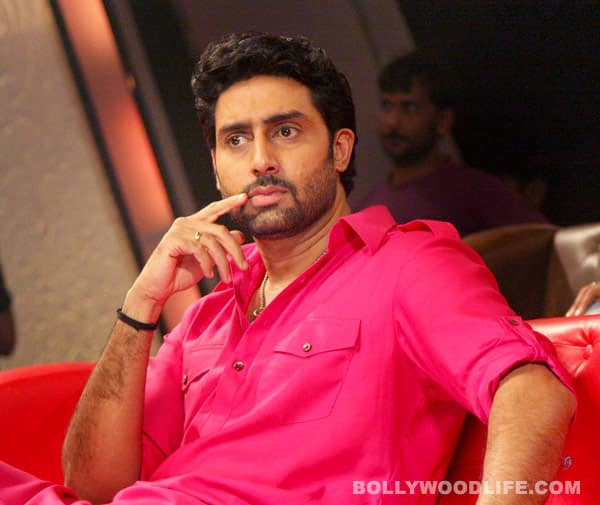 The Dhoom:3 actor thinks that he is and here's why…
Abhishek Bachchan is a busy man. After the overwhelming response he got for his recently released Bol Bachchan, now the actor is gearing up for Dhoom :3. But that's not the only movie on his platter, reveals a sneaky birdie.
After Dhoom:3 and the remake of Businessman being produced by Amitabh Bachchan Productions, there are three more scripts that await the Bachchan boy's approval. Will they be flavoured with mainstream masala too? Probably. And we say this 'coz we overheard Abhishek saying in an interview, "When I had signed the films, that they are all mainstream films was not something that even crossed my mind. It's only now that I realise that these are the films that work for me better, so now I think I will consciously steer away from experimental fare."
A good decision AB, 'coz we all remember the fate of his differently flavoured Drona and Raavan. Right?