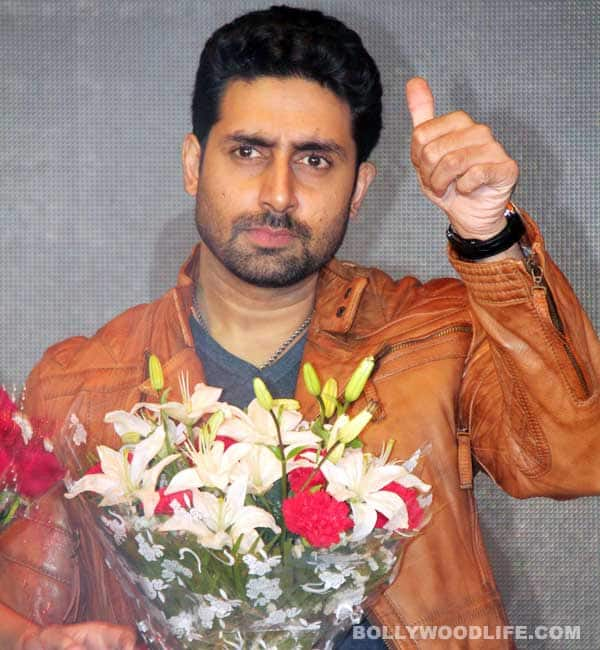 The actor seems to think that he doesn't need to lose all that cellulite for his role in Dhoom:3 'coz he plays the role of a cop who racks his brains and doesn't flex his muscles
We think that the Bol Bachchan actor is not the kind who will go the gym and make an earnest effort to shed kilos. Instead,  he will come up with a variety of excuses to avoid the physical pain anyone would go through while working out. So we weren't surprised when we heard AB baby recently saying in an interview that it's the brain that matters and not the brawn. So while he's hellbent on making us believe that the police officer in Dhoom:3 doesn't need to beef up and look fit, we aren't prepared to see a chubby police officer trying to chase criminals and make an entry on a cool sports bike. We guess Jr Bachchan is happy the way he is, just the way Vidya Balan takes extreme pride in being all rounded. And just like VB, he's even learned to cover up his disinterest in exercising by taking pride in the state of his body.
We think Jr Bachchan should hit the treadmill with a vengeance, instead of hitting headlines 'coz of his weight all the time. All we can say is – time to buck up, Abhi!