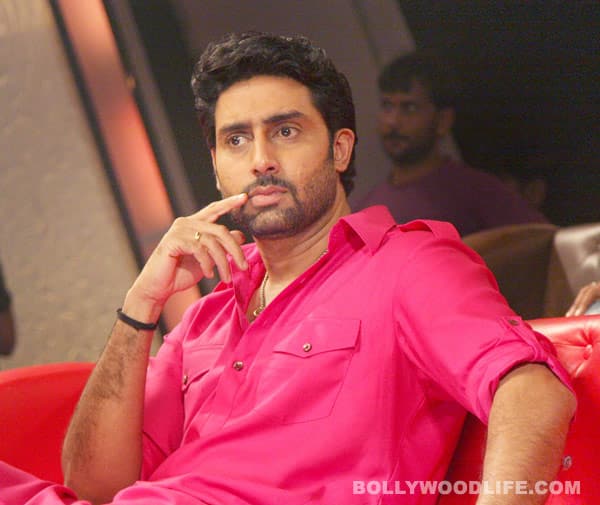 The Bol Bachchan actor was cool about dancing to the tunes of the suggestive song DK Bose from Delhi Belly in the Rohit Shetty entertainer, but he isn't yet ready to jump onto the bandwagon of actors willing to do anything for a role
Since leading ladies don't shy from showing off their assets, leading men have decided to do it too. They initiated the let's-show-off-six-pack-abs trend. So since recently Rani Mukerji and Vidya Balan mouthed choicest of cuss words on the big screen, we wondered, are the men courageous enough to take up this movement too?
We asked Abhishek Bachchan, who is currently showing gratitude to Lady Luck for having a hit film like Bol Bachchan after several duds (Players, Dum Maaro Dum and Game) in his kitty, if he will to do the gaali-galooch thing in movies.
Amitabh Bachchan's baby says, "I understand that if you make a film like that (a film with swear words), you make it for a selective small audience, but if the story is convincing, why not! I played a very crude character in Yuva, but I was convinced for that. I wouldn't do it just for sensationalism. But if there's a proper reason, I'd consider it. I am not sure if I'd do it, but I would consider it. At the end of the day, cinema is a family outing, so I'd rather do a film that caters to a family audience."
Is this mantra the effect of marriage and fatherhood? We don't know, but clearly the men aren't willing to do everything B-town's babes can do – at least, this man, husband of Aishwarya Rai and father of Aaradhya Bachchan, is not. Don't you think so too?