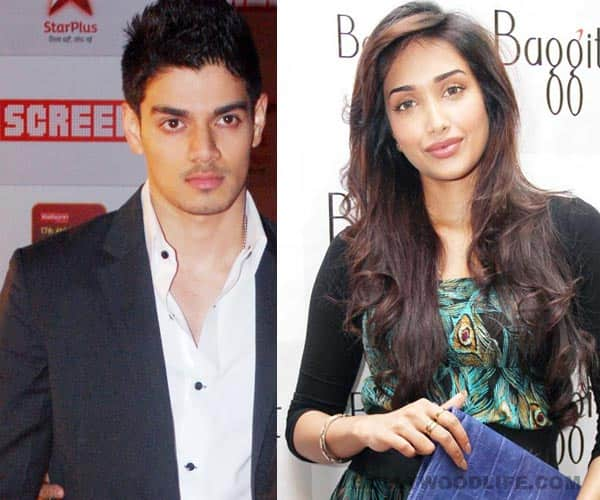 The two young B-townies were seen having a good time at a nightclub in Mumbai. Suraj has admitted that the duo's parents know each other well
The dashing young son of Aditya Pancholi and Zareena Wahab, Suraj is nurturing a special bond with the dusky beauty Jiah Khan aka Nafisa Khan. The Ghajini actor, who is known in the town for her bold and beautiful persona, was seen having a rollicking time with Suraj Pancholi at a nightclub – our secret khoofiya jasoos told us. We hear that the two were also seen partying at Liv, a nightclub at Kala Ghoda in South Mumbai that was recently raided. Onlookers told us that Jiah and Suraj looked very comfortable with each other and their body language said it all.
Suraj doesn't hesitate to admit that he is good friends with Ms Khan.The young lad adds that their parents know each other well. Wow! Now that is a cute union indeed!
But here's a word of caution for Suraj to which the young boy must pay heed, wethinks! Before enjoying this close proximity to Suraj, the curly-haired bombshell was apparently in a relationship with an anonymous Italian dude. She has also reportedly dated Bunty Walia's younger brother Jaspreet. But Jiah has clarified that she never dated the mentioned men with: "This story seems to have spread everywhere!aagh! 4 the record never dated bunty walia's brother or some Italian guy," tweeted the gal. But she has still not accepted or denied her supposed link up with the Pancholi boy.
Suraj, we hope you won't be reduced to being just arm candy to flaunt at glamorous Bollywood parties by Jiah-Nafisa. So watch before you step…into love, that is, young man!