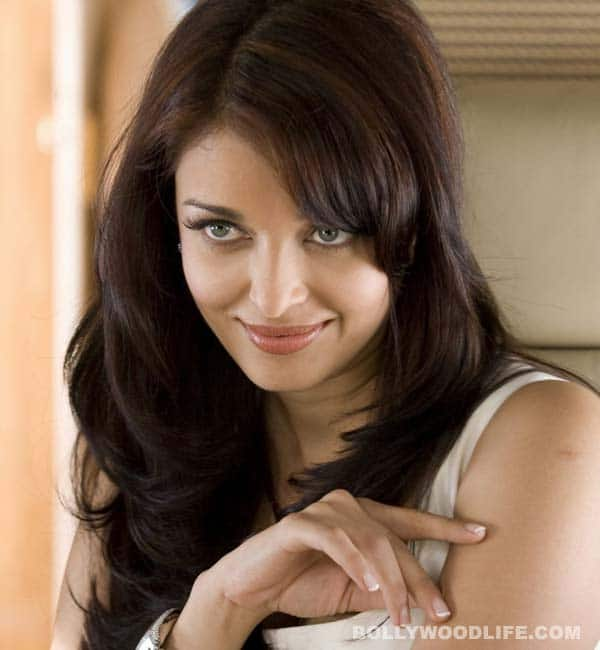 While we do not expect the new mommy to be excited about the movie that was once supposed to her hers, buzz suggests that Aishwarya will try and stay as far as possible from tinseltown when Heroine releases and Kareena Kapoor grabs headlines. Is that true?
We all know the story about Aishwarya Rai Bachchan being replaced with Kareena Kapoor in Madhur Bhandarkar's Heroine, all courtesy her pregnancy. And while Bebo and Bhandarkar are busy promoting their upcoming movie, Ash is trying to plan a vacation coinciding with the date of release of this movie. Or is she?
According to the hot goss doing the rounds, Abhishek Bachchan had started missing his wife and daughter Aaradhya Bachchan while shooting for Dhoom:3 in Chicago. Why? Because his co-star Aamir Khan's wife Kiran Rao and son Azad Rao Khan are visiting Chicago to be with Papa Khan. Oh! And so, we are told, to cheer up the lonely AB Jr, Aishwarya is also planning to fly down to Chicago with Beti B in tow. Ooooh! Cho chweet, no?
But guess what, birdies chirp loudly about the hidden motto behind Ash's vacation. Sigh! And that's 'coz it happens to be right close to the release to her ex-movie Heroine. Hmmm, now could that be just a mere coincidence? What do you think, readers?