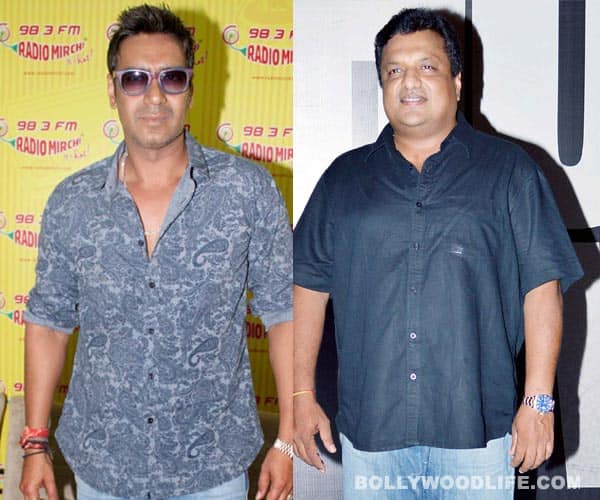 Buzz has been that Ajay Devgn and Sanjay Gupta will soon come together for a film….but will they really?
A little birdie told BL that this is not happening any time soon. There would be no such film with Ajay Devgn being directed by Sanjay Gupta, at least not until 2015. Ajay, who is on a holiday with his kids and wife Kajol, has his 2014-2015 calendars locked. The actor finished the Satyagraha shoot schedule and headed straight for a vacation. Once back, Ajay will be busy with Satyagraha promotions and is likely to start work on his film with Prabhudeva.
The rumours about the Sanjay-Ajay collaboration started when they came together for an ad shoot in Goa. But it looks like we will have to wait for some time before this 'action'-packed actor-director jodi come together for a film. While they share a great rapport off-screen, it would definitely be a delight to see this alliance on 70mm too. After all, we know Sanjay Gupta's penchant for rowdy movies and Ajay 'action' Devgn would certainly be tailor made for them, no?