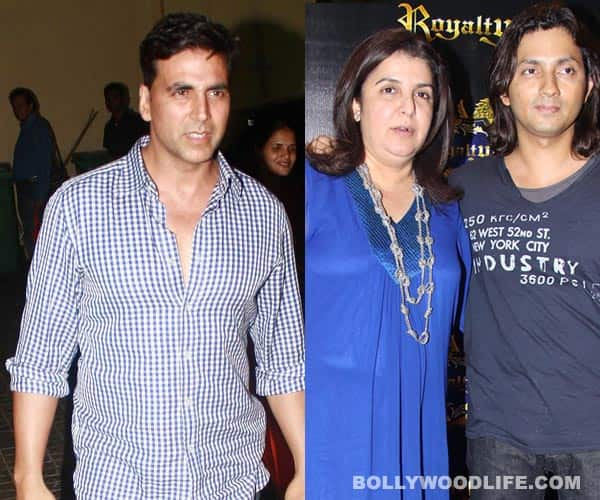 The Khiladi has been mysteriously absent from the promotions of his upcoming movie, Joker. And wethinks that's very unlike this action hero
The makers of Joker – Farah Khan and Shirish Kunder – are leaving no stone unturned to promote their movie releasing on August 31. And for the same cause we see the Pumpkin and Karela (bitter gourd) aliens popping up with Farah Khan or Sonakshi Sinha or both on television shows and events.
But where's the hero – Akshay Kumar? Well, certain birdies chirped that Joker makers wanted Akshay to stay away from such appearances because his pairing with Sonakshi might be mistaken for promotions for their last movie together, Rowdy Rathore. Tch tch! How awkward, we say.
And that's not the only theory doing the rounds. Now we are told that Kumar had taken a calculated risk in signing Kunder's film after their previous project Jaan-E-Mann bombed at the box office. And to his dismay, the final look did not please the star. As per our feathered friends, this is what led to a minor tiff between Akshay and the makers. And perhaps that's why FK roped in dear friend Shahrukh Khan to be the male presence during the promotions. Sigh! That must've made matters worse between Akki and the Kunder miyan-biwi, no?
Now with such stories floating along the vine, we can't help but wonder if another slap awaits the writer-editor of Joker. Need we say more? Wink, wink.