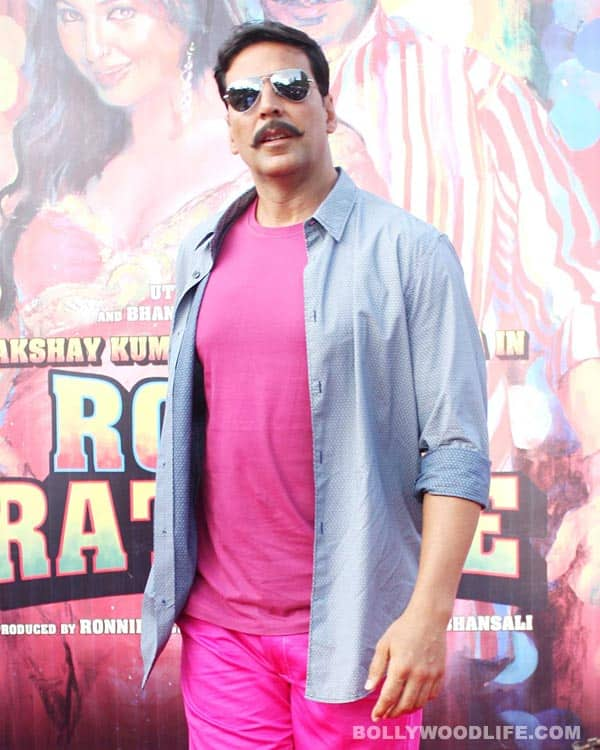 Our tarot card reader finds out if the actor's fortunes have changed after starting 2012 on a blockbuster note with Housefull 2 and Rowdy Rathore
As we had forecasted earlier, in the 'Will it be a Khan or a Kumar in 2012?' column of March 30, 2012, Akshay Kumar's Rowdy Rathore did surprise the box office with its success, but now will this triumph filter into all areas of his life? How will the rest of the year be for him as an actor, producer and on the personal front?
Akshay's life is ruled by the no. 5 and his personal year for 2012 is also 5. Therefore despite having such a balanced number supporting him, he will undergo many professional and personal changes. Whenever we encounter our own personal number, we are bound to go through an important learning curb, and so it won't be any different for Akshay.
The Emperor and the Three of Swords are an odd opening combination for Akshay's professional situation. He's certainly in command of his work and show's great strength of character, especially as he has learned from earlier mistakes, yet the Three of Swords is quite a warning. It brings out the concern of dis-loyalty. Akshay will need to be wary of those around him and will need to be careful of not getting caught up in unnecessary mis-understandings.
Akshay will need to develop more belief in Joker as the release gets nearer, especially since the film has potential to do well. The World and Four of Wands shows the film's success through its' promotional activities involving Akshay. His character will be appreciated, but he will need to get out of his tired mindset towards the film and push it when it counts.
Khiladi 786 is a film that Akshay is trying to gain better control of. He's still putting things in place, but is enjoying the challenge. His mind is like the Knight of Wands – looking to charge ahead on this project and make it work. Success is certainly looking to come his way if he sticks to his plans and maintains balance like the Hierophant.
As a producer, Akshay is looking shaky and nervous. He will thrive in the pressure of producing Oh My God, especially since the Seven of Pentacles, along with the Empress, show great success for this film. Akshay's independent ideas will allow for further growth of his production house.
Akshay will find it tough to balance himself and remain steady in his family responsibilities. He will need to learn from the Two of Swords, which explains the importance of good communication and addressing issues, rather than letting them pass by only to come up once again. The Sun shows that being blessed with fatherhood will certainly bring with it blissful joy and help keep him grounded.
It's a busy year for Akshay. Like the Three of Wands, he will struggle with his time management and will need to prioritise far better if he is to justify all aspects of his life. He will find himself doing all too much at once. A challenging, but successful time for him.