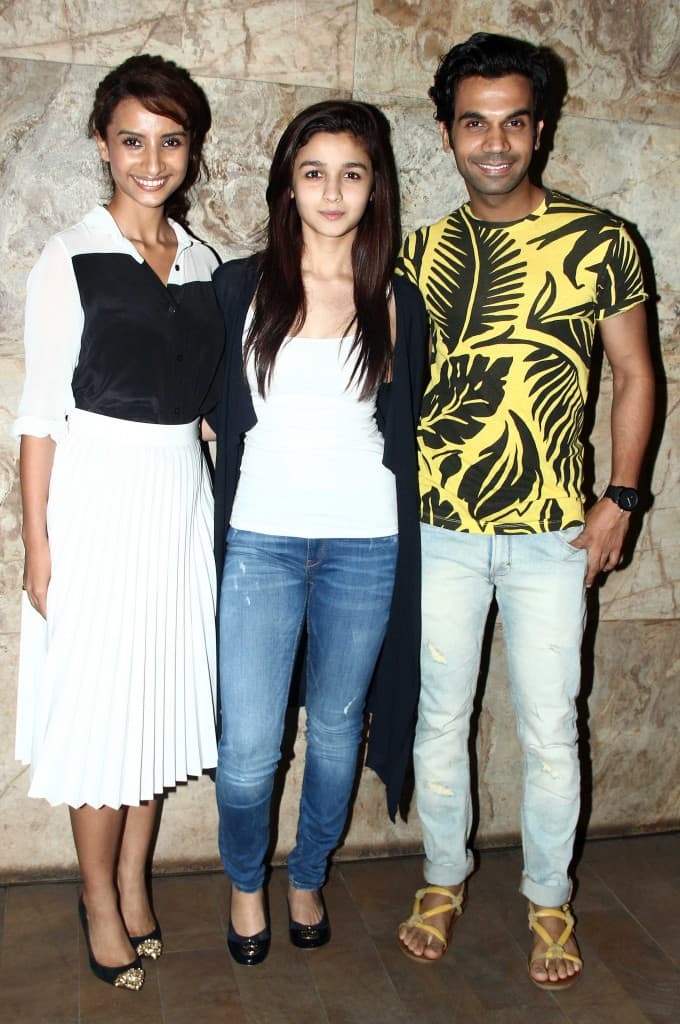 The 2 States babe organised a special screeing for the film and was left in tears after watching it. Read on to find out why…
Mahesh Bhatt's youngest daughter Alia Bhatt hosted a special screening of Hansal Mehta's CityLights recently, for her family and friends along with Rajkummar Rao, Patralekha , director Hansal Mehta and Producer Mahesh Bhatt.
The actress was in for a complete surprise and was awestruck by Rajkummar Rao and Patralekha's performance in the film and couldn't stop praising the duo. The experience was overwhelming for Alia and the movie left her speechless. "The trailer of the movie was very good and interesting. After watching the film, I am speechless. It was outstanding. We already have a national award winner, Rajkummar Rao in the film. But Patralekha, this is her debut film and she has acted so well which I don't think I can ever touch upon. After Highway, I always used to see if people have tears in their eyes. Then I think that the movie is a hit. And I came out crying of the theatre, so the director was very happy." said an emotional Alia Bhatt.
Well, with the movie connecting to the youth so well, we are sure that Citylights is going to win a billion hearts. CityLights is based on the life of a trader in Rajasthan who comes to the city of Mumbai with his wife and daughter in hope of a better life. The challenges they face, their encounter with a big city and how they rise to meet those challenges nurtured by the power of their love is what Citylights is all about. Releasing on 30 May, 2014, CityLights will give the audiences an altogether new cinematic experience.