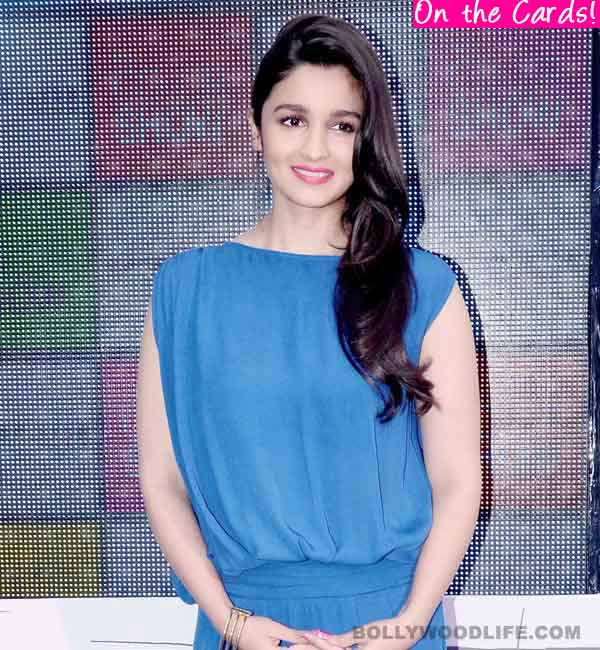 Just two movies old, is Alia the next big thing of Bollywood? Tarot finds out her film career, her equation with contemporaries and more…
Alia Bhatt is a new talent, with just her second release coming up we ask our Tarot Reader, Shruti Chopra what her cards say about the future of this young actor.
BollywoodLife (BL): Alia Bhatt is looking good in the promos of Highway, she seems to be a natural, but what will be the fate of the film and will the critics and audiences appreciate her post the release?
Shruti Chopra (SC): Highway is a film that will do fairly well at the box office, it will even receive critical acclaim, but it's a film that will take some time to grow on audiences. There are elements of risk to it, yet its acceptance will be a major relief to Imtiaz Ali.
In all of this, it's Alia's performance that will be respected. The Justice card shows her to be raw, but balanced. Her natural instincts as an actor are clearly visible; her ability to act freely will see her gain more fans. It's all a plus for her, especially as this film sees her feel more respect for herself. The grind would all seem worthwhile.
Is Alia Bhatt trying to become the next Priyanka Chopra?
BL: That's encouraging signs, but is it encouraging enough for Alia to be stiff competition against the likes of Deepika Padukone and Katrina Kaif?
SC: The Empress card, representing Deepika shows her comfortable in her zone, because her growth has not only been as an attractive face, but also as an actor. On the other-hand it's possible that Katrina may find Alia's presence more of an indirect cause for concern. The Eight of Swords and the Five of Pentacles urges Katrina to remain focussed on the development of the acting craft, as that's the area where Alia will out-do her.
What does father Mahesh Bhatt think of Alia Bhatt's performance in Highway?
BL: Will she be the next Kareena Kapoor Khan?
SC: Alia will create her own niche, to see her as the next Kareena maybe unfair. In fact the Hierophant and the Emperor card show Alia to know what sort of cinema she wishes to be a part of much sooner than where Kareena was at this stage of her career. So in comparison, the differences are varied and plenty.
BL: The Bhatts are known to be open about their affairs, will Alia do so too? Will her relationships cause controversies?
SC: The Devil, along with the Fool card do show her affairs to be famous and erratic at times, yet the Two of Cups does represent a successful emotional balancing act. Alia may find it easy to fall in love, and she may even be swayed by her feelings to just give things a go, but then that's all a part of the learning curb. She won't be so affected by controversies, but then again, her chances of getting stuck in one are slim too.