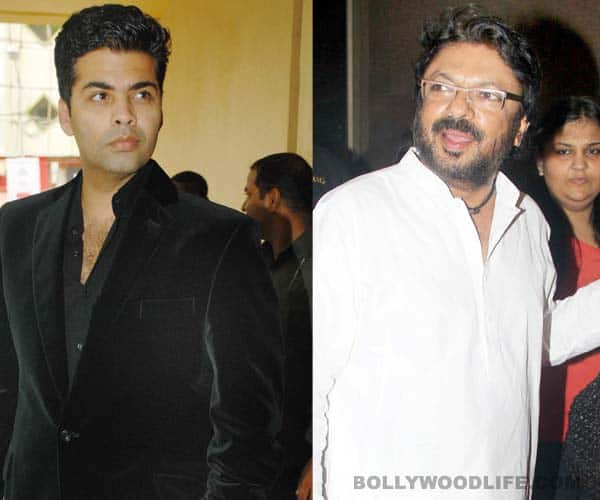 Bhansali's absence at a recent event where Karan Johar was present raised many eyebrows. While many believe that the infamous cold war between the two filmmakers is still on, we have every reason to think otherwise!
They were friends who turned foes and then patched up some time ago. But there's strong buzz in B-town that Karan Johar and Sanjay Leela Bhansali are not on talking terms with each other yet again. We wondered what went wrong this time around!
We hear that Bhansali was upset that Kareena Kapoor, who was to play the lead in his next film Ram Leela, walked out of the project to work in Karan Johar's upcoming production. It is said that the Saawariya director was so angry that he actually chose to skip a special do organised by his own sister Bela Saigal. Coincidentally, Karan Johar was present at the event which led many to believe that Bhansali did not attend the do because he did not want to bump into KJo and the cold war between the two is still on.
We know that Bela Saigal's debut film Shirin Farhaad Ki Nikal Padi is produced by her brother Bhansali. SLB has been promoting the Farah Khan and Bomani Irani starrer and was also present at the first look launch of the film. So his absence at a promotional event where Karan was invited as a special guest did raise eyebrows!
So what's the real story? An industry insider tells us that these are mere rumours and all is well between SLB and KJo. It seems Bhansali was busy with the music recording for his forthcoming film Ram Leela, so he could make it to the event. In fact, Karan even mentioned SLB while addressing the media, and said that he was here for good friends Sanjay and Farah. Now, these are two completely different stories! Wethinks the cold war is just the fabrication of an overworked gossipmonger's mind. Which version do you believe?