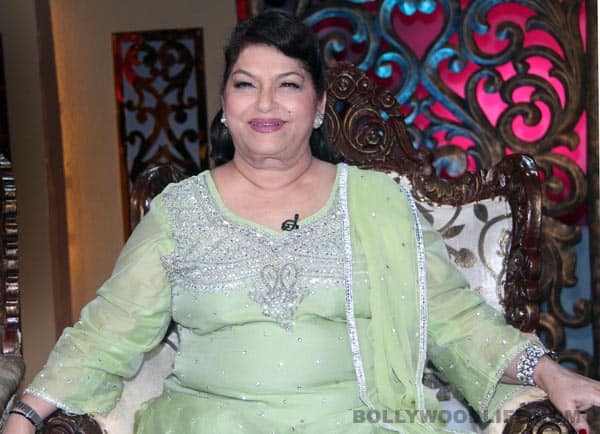 When a well known film journalist and socialite – and we would not like to disclose the name here – said in her radio programme that Saroj Khan is not keeping well, we contacted the ace choreographer only to know that she's hale and hearty
We spoke with Saroj Khan yesterday over the phone. The 64-year-old dance master was her usual friendly self. She sounded happy and perfectly healthy while sharing her experience about receiving a special recognition from the NCC Chief Lieutenant General in Agra recently. And then we heard a radio show this morning on which a well known film critic and writer-turned-socialite claimed that Saroj Khan has not been keeping well for some time and has been admitted to a hospital.
This news came as a shocker to us and we hurriedly contacted the dance guru to check on her health. Much to our surprise, Saroj Khan herself was amused to hear this bit of news – call it a nonsensical rumour if you want. "What nonsense? I'm sitting at home having morning tea. Come and have some with me," responded Saroj ji with a hint of humour.
So now we know all is well with Saroj Khan and we wish her healthy, happy and prosperous years ahead. After all, only she can make our B-town celebs dance to her command and produce some really memorable numbers. Right BollywoodLifers?
PS: Madhuri Dixit too was worried when she heard the news about Saroj Khan been admitted  to the hospital. "A moment to wish Saroj Khan Ji a speedy recovery. The veteran dance director is in ICU. Pray for Saroj Ji Everyone," urged Madhuri on a social networking site.