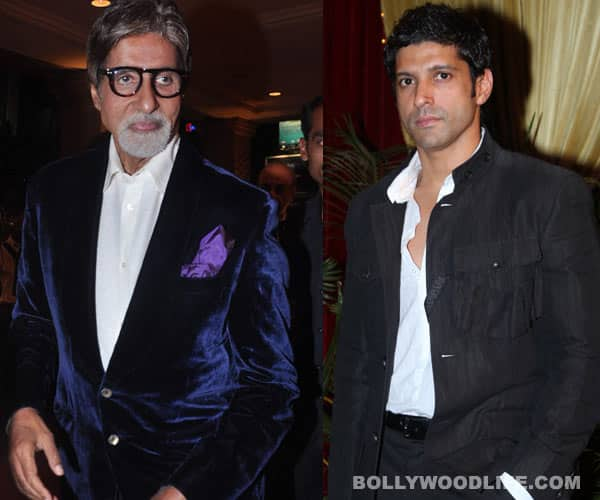 The Paa actor has flooded his Twitter account with updates about the Flying Sikh
Amitabh Bachchan doesn't seem to have a lot on his platter these days. He has taken to Twitter with childlike enthusiasm, and we are not complaining. Not only are his updates informative, but sensitive as well. Early today, he tweeted about Jeev Milkha Singh winning the Scottish Open Golf and that led to a barrage of updates about Jeev's father, the Flying Sikh, Milkha Singh. We are not sure if Big B is aware of the biopic being made on the legendary sportsman by director Rakeysh Omprakash Mehra, starring Farhan Akhtar. Anyway, if you are not on the micro-blogging site, here are Sr B's tweets about Farhan's forthcoming outing that made us go awwwww, even as it taught us about the man behind the athletic record –
T 808 – Milkha Singh .. dubbed the 'Flying Sikh' gave India world recognition on track event .. what a life he had !!
T 808 – Milkha Singh lived in erstwhile Punjab, now Pakistan during Partition. In the horrendous killing that followed, he lost family !!
T 808 – His father caught in the violence knowing he was going to get killed, screamed to little Milkha to run as the marauders closed in !!
T 808 – Father screamed 'bhaag Milkha bhaag' – 'run Milkha run' .. he ran and got saved, his entire family perished !
T 808 – I wonder if his running achievements on world events carried the burden of that horrific past .. In many ways an incentive perhaps
T 808 -Barun remark about shoes & Milkha. Remember Sikhs are a very proud, disciplined hard working community ! Ever seen a Sikh begging?
ALSO READ: Farhan Akhtar, Arjun Rampal will shoot for 'Rock On!! 2′ next year!