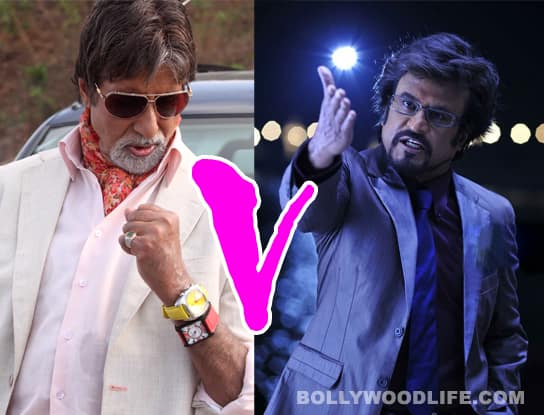 News is that Big B might do an important role in a Tamil film about the strained relations between India and Pakistan
As much as fans might debate or disagree, the fact is that superstar Rajinikanth hasn't been able to make a major breakthrough into Bollywood. The dubbed versions of his films do work here, but that isn't what we are talking about. For decades, there has been a clear divide in the takers of mainstream Bollywood and South Indian films. This is why we were surprised when we heard that Amitabh Bachchan might be seen in a Tamil film, where he is playing an important role, somewhere on the lines of Farhan Akhtar's Hrithik Roshan-Preity Zinta-starrer, Lakshya, in which Big B had played the role of Major Damle.
We heard that director Balakrishnan is planning to make a new film which will focus on the relationship between India and Pakistan. Sources state that the director is ready with the basic storyline of the movie. Talking about it, Balakrishan said, "Today, India has friendly ties with England, which actually colonised us, but we are fighting with Pakistan, which was once a part of our own land. My next movie will talk about it and traverses from Jinnah to Ajmal Kasab."
The filmmaker is trying to get in touch with Mr B and to convince him to play the part. Wethinks there is a very low probability of Sr B signing on the dotted line and there could be two reasons for that: primarily, the 'Shahenshah' has done a similar role in Lakshya; secondly, he would step into Rajini saar's territory, which wouldn't be welcomed by the Superstar's fans.
Do you think Big B should step southwards? Tell us.
ALSO READ: Amitabh Bachchan: Who would want to listen to 'Madhushala'?
Will Rajinikanth and Deepika make a successful pair in 'Kochadaiyaan' and 'Rana'?