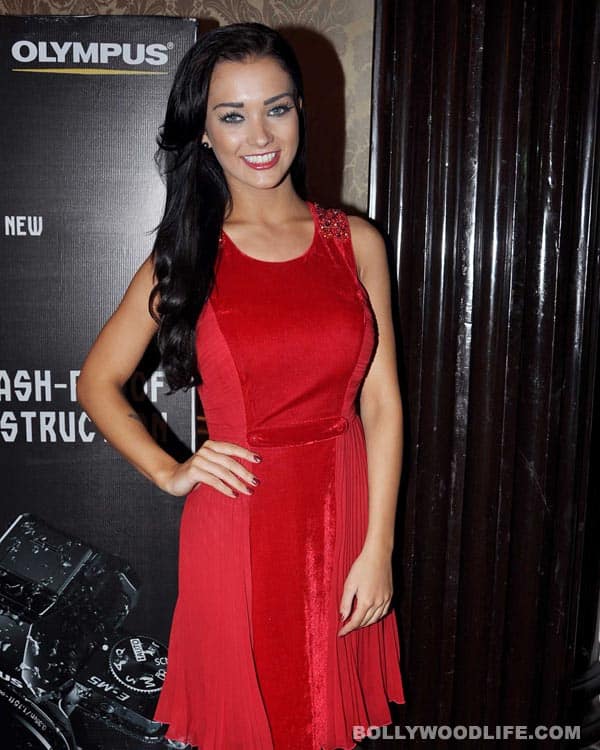 Well, it certainly seems so, at least fr0m what we hear
British actor Amy Jackson, who has starred in Hindi, Tamil and Telegu films, is reportedly dating 'Coronation Street' star Ryan Thomas. The 23-year-old model-actor rose to prominence after winning the Miss Teen World title in 2009. She made her film debut with Tamil period-drama 'Madrasapattinam' opposite Arya. Jackson and 29-year-old Thomas have been enjoying a long-distance romance since being set up by mutual friends.
Jackson, who moved from Liverpool to India in 2010 to star in Bollywood films, has posted a series of pictures of her and Thomas, who plays Jason Grimshaw in the hit soap, on Instagram.
On Wednesday, Jackson wrote on Twitter, "Love waking up in the city… Haven't been this happy in a while #London." The pair also went to see pop star Justin Timberlake's performance together in Manchester and Jackson posted a photo saying, "En route to Justin @RachelWard_E @ryanjamesthomas @UmarKamani."
The actor has previously dated Prateik Babbar, with whom she worked in 2012 film 'Ekk Deewana Tha'. The two were so much in love that they even inked each others name on their arms. While Jackson's tattoo read 'Mera Pyaar Mera Prateik', while Prateik's said 'Mera Pyaar Meri Amy'. Jackson has also dated boxer Joe Selkirk. She is currently shooting romantic action thriller film 'Ai' directed by S Shankar in Chennai. The film also stars Tamil star Vikram.