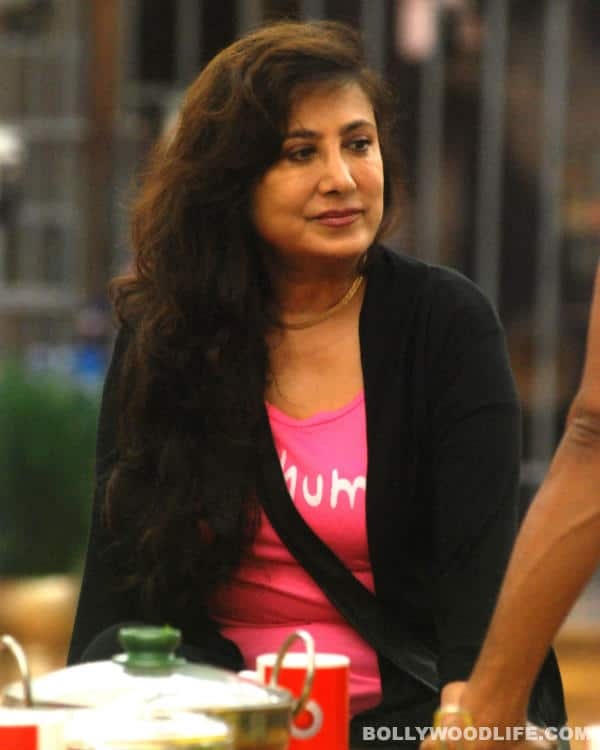 The live-in-partner of the late superstar Rajesh Khanna has been giving contradicting statements to journalists post her exit from the Bigg Boss 7 house – so what is the truth?
Think back to the premiere night of Bigg Boss 7. Anita Advani, the live-in-partner of the late superstar Rajesh Khanna was the last person to enter the Bigg Boss house. She has been in the headlines ever since the death of the superstar last year, when she filed a complaint against Dimple Kapadia and her family accusing them of depriving her of her rights. The lady apparently went into a depression because of the activities that were taking place in her life and she entered the Bigg Boss house to break through her low phase. That is what she said at the time.
After spending a mere 21 days inside the mad cap house, Anita was evicted from the reality show. Post her exit from Bigg Boss 7, Anita has been talking to the media. But no two stories read the same – contradictory statements seem to be the norm with this lady. Her original statement was that she wanted to fight her depression by entering the Bigg Boss house – and she said this on national television when host Salman Khan asked her about her motives for being part of the show. And she has been telling other people that she entered the glass walled house for money. She wanted paisa to fight her court cases. We are, of course, waiting for more versions of her various stories. Until then, we just wait and watch….