Is Anushka Sharma avoiding Ranveer Singh?
BollywoodLife
Last Updated: 2.38 PM IST 08.28.2012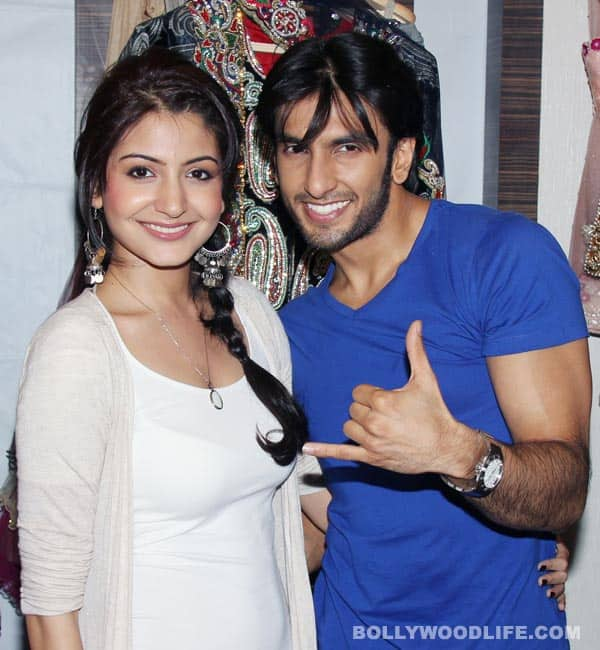 Yogen Shah
Sign up for the BL newsletter!
The buzz coming over the grapevine strongly suggests that the 'buddies' are avoiding crossing paths professionally
Band Baaja Baaraat babe Anushka Sharma looks best onscreen with real life 'good friend' Ranveer Singh, yet she's been rejecting projects left, right and centre that have him in the lead. Why is she doing that? Our friendly spy who wines and dines with filmi types says, "Since a lot is written about their personal friendship, Anushka wants to maintain a distance from Ranveer professionally to avoid further speculation."
But there's more meat in the matter; the grapevine rustles with whispers that the leggy lass has turned down not one, but three films that had the Lootera actor in the male lead. So it's like this: every project Ranveer happily proposes, Anushka disposes of without a second thought. As a result, the Bandra boy isn't happy with his gal pal's unprofessional behaviour and they have been bickering a lot over it. There is one man who can make Anushka break her new diktat – Aditya Chopra! She's willing to consider a project opposite her devilishly handsome 'good friend' for Yash Raj Films, the banner she calls 'home'.
All this makes us wonder why Anushka should avoid working with Ranveer if they are just 'good friends'! Why worry about wagging tongues and mysterious smoke? 'Coz according to them there's no fire between them, remember? Don't you agree?
First Published: 2.13 PM IST 08.28.2012