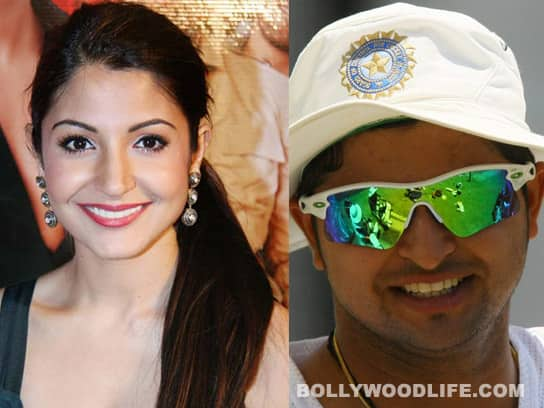 The Ladies vs Ricky Bahl actor refuses any connection with the young cricketer, saying she doesn't even know what he looks like!
The latest love couple to make the rounds in the gossip circles is B-town's Anushka Sharma and dashing Indian cricketer Suresh Raina. Yes, chinwag goes that the two young individuals had met a few months back in London and have stayed in touch since then. In fact, they were apparently getting quite friendly, which could turn into a romantic liaison. We don't blame the pretty girl. With her supposed best friend-turned-boyfriend Ranveer Singh away with Sonakshi Sinha shooting in the cold climes of Kashmir and small alleys of Kolkata for Lootera, she needs some company to keep her warm.
But just when reports hinted that the Anushka-Suresh were an item, her spokesperson poured cold water over the hot news. She says, "Anushka's only connection to cricket dates back to watching the World Cup final last year and her friendship with Sakshi Rawat, Indian captain MS Dhoni's wife. While it is true that Anushka's brother did play the sport at the state level, Anushka herself is not inclined towards cricket at all and, in fact, cannot even place the cricketer (Raina) she is supposedly meant to be good friends with." Okay, we'd like to believe her, but just one doubt….doesn't she remember the young cricketer who flaunted the World Cup in the cricket stadium for the final match she went to watch? Anushka, the next time, you'd better come up with a fool-proof statement!
ALSO READ: Is Anushka dating Ranveer Singh?