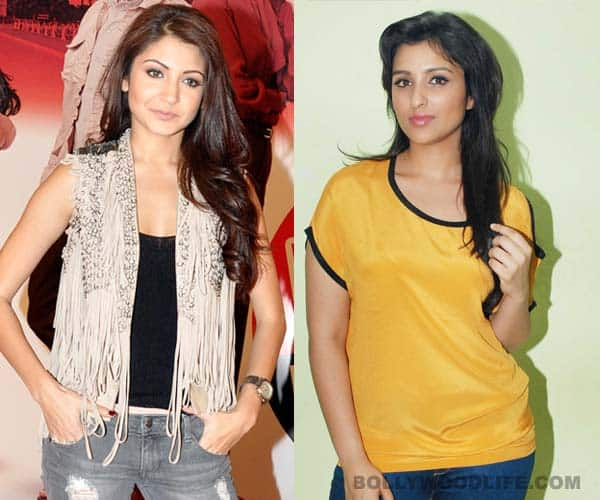 The two young leading ladies launched by Yash Raj Films apparently don't see eye to eye
Remember how during the making of Ladies versus Ricky Bahl, newcomer Parineeti Chopra with her spirited performance not only stole Anushka Sharma's thunder, but even managed to grab some solo moments with the Band Baaja Baaraat babe's 'good friend' and the film's hero, Ranveer Singh? And that had made Anushka's face turn red with rage, but she plastered it wonderfully with a fake smile. True, na?
Today the story may not seem consequential. Ranveer and Anushka are back to being 'good friends' and painting the town purple with their dinner and movie dates. But our curious cats told us that the animosity between the two leading ladies isn't over yet.
So we were a pleasantly shocked when we heard…actually saw… Anushka praising her archenemy Parineeti. In an interview to a news channel, the Bangalore born and brought up gal said that of all her contemporaries's work, she liked Parineeti's performance in Ishaqzaade most. Did she really mean every word of what she said? Or was it her way to express disappointment to their common mentor – YRF – for casting not her but Priyanka Chopra's li'l' sis in the film?
This is something we'll never know!