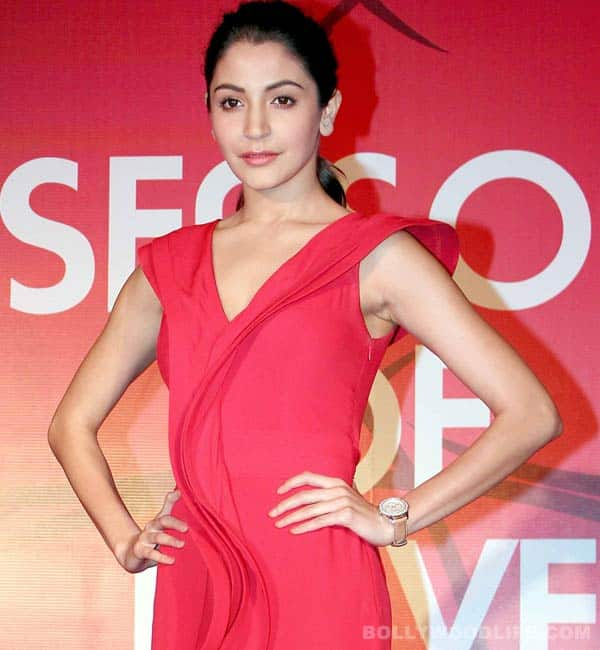 Yogen Shah
Just a few days back, we told you how Virat flew down to Sri Lanka to spend some quality time with his alleged girlfriend Anushka. While the couple sure made the most out of this opportunity, we hear Ms Sharma is now upset. Is trouble brewing their paradise already? Read on to find out
All is well between Anushka Sharma and her rumoured beau cricketer Virat Kohli. Well, we aren't surprised coz the B-town beauty and handsome cricketer have been globetrotting just to be with each – whether its Sri Lanka or New Zealand. Then why is the Bombay Velvet starlet upset? Apparently, Anushka is miffed coz while returning from Sri Lanka Virat was on the same flight as the journalists who went to the exotic island to cover the shooting of Anurag Kashyap's Bombay Velvet. That's not all! The B-town beauty was so angry that she even gave her piece of mind to the cornered travel agents. Now that's a bit too much, hai na? We know the actor-producer wants to keep her personal life under the wraps but the hide-and-seek game hasn't worked for her till now. So why create unnecessary fuss over a small goof up, no?
Also, the whole world by now is aware of Anushka and Virat's relationship. Weren't the two spotted together holding hands, walking down the streets in Auckland? In fact, not too long ago, the N10 actor admitted the fact that Virat visits her place often when he is in town. With so much info already out in the open, we wonder why this episode ticked off the Band Baaja Baaraat actor.
Even if Virat wasn't on the same plane as the journos, it wouldn't have made any difference coz news about him zooming off to Sri Lanka had already made it to the headlines. And later we also heard about Anushka-Virat and Ranbir Kapoor-Katrina Kaif's double date. Guess Ranveer Singh's alleged ex-girlfriend doesn't read newspapers regularly!