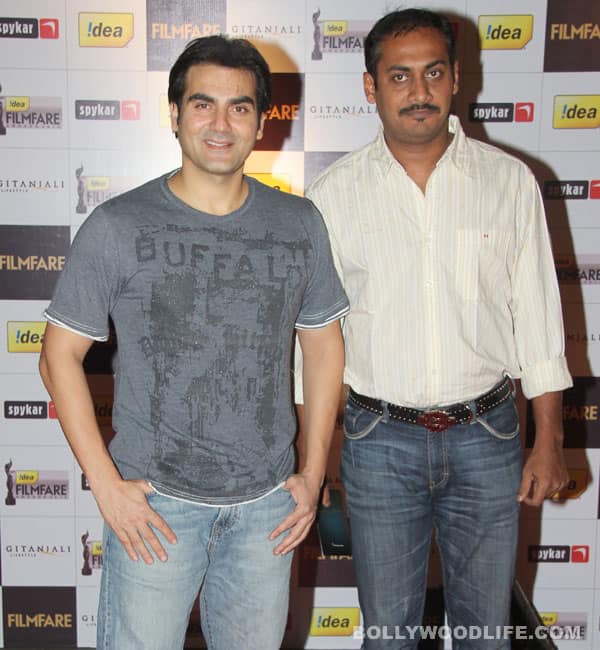 Nasty rumours about Dabangg director Abhinav Kashyap have started to float around the B-town circuit. We wonder, will Arbaaz Khan be glad or remain plain indifferent at discovering Kashyap's deteriorating reputation?
Abhinav Kashyap is reportedly not handling success very well. The director got to work with Salman Khan in Dabangg right in his first film. Although he won rave reviews for his directorial skills, Kashyap failed to be on the Khan family's good side for too long. He started having major creative differences with Salman and co, we hear. Abhinav has been very rigid in the way he operates, which didn't go down very well with the Khan Khandaan. After a lot of arguments and counter allegations, Arbaaz decided to don the director's hat himself and went ahead with the decision of directing the sequel to Dabangg.  Abhinav moved on too and announced his next film – Besharam with Ranbir Kapoor. But we hear that Kashyap's unpleasant behaviour landed him in some serious trouble. His relationships with producers and his own brother Anurag Kashyap is starting to get affected 'coz of his sharp tongue and inconsiderate nature. Abhinav apparently has become quite an expert in showering people with slings and arrows.
So while Kashyap's career is reportedly already fizzling out practically before it saw the light of the day, we wonder if Abhinav has actually changed after the success of Dabangg, or whether he's just going through a bad rahu-ketu kinda phase. And this all of a sudden reminds us of the way Anurag described his younger bro in an interview. He said that Abhinav has always been the guy who was commerce-oriented. That makes us wonder if money is the root cause of all the turmoil going on in Abhi's head.
And Arbaaz Khan is having the last laugh amidst all this – the trailer of Dabanng 2 is rocking, says almost anyone who has seen it. So even the naysayers, who had decided that Arbaaz's directorial career would be as successful – not! – as his acting stint, are waiting for more, excited by Chulbul Pandey's adrenalin-fuelled stunts and dance madness, we suggest Abhinav incorporates a bit of his bro's (Anurag) creative streak and comparative good manners in his moolah-making mind. Now that might make the director's life much easier…