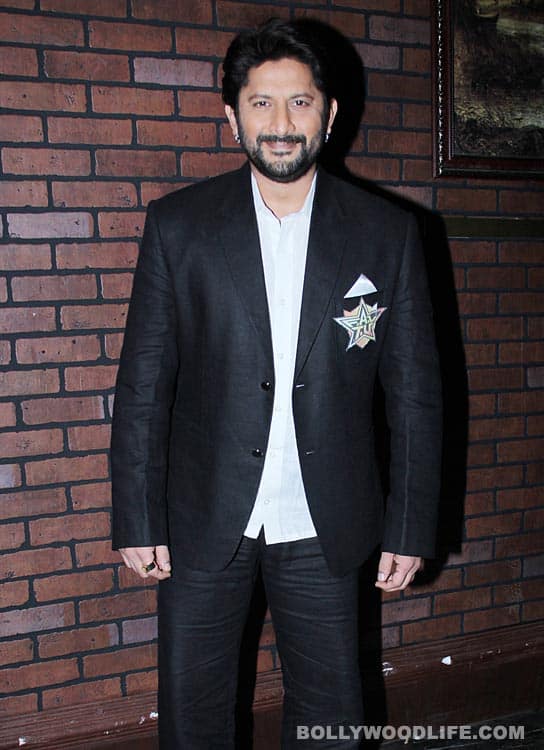 The Munnabhai actor wants to break into the solo-hero league and is banking heavily on his upcoming flick Jolly LLB to change things for good
Ever since Arshad Warsi stepped into Bollywood he has been vying to find his space in big bad world of films as the solo lead. Nothing like that ever happened; despite the fact that he put his best in all his lead film like, Waisa Bhi Hota Hai, Sehar and a few others. No doubt he is a good actor but nobody has trusted him to shoulder an entire film. Trade pundits don't feel that he can guarantee a decent opening at the BO as a solo hero. That was till he signed director Subhash Kapoor's Jolly LLB, which was earlier offered to Shahrukh Khan. At a recent event, a 'spirited' Arshad was overheard by our source animatedly discussing his films, Zilla Ghaziabad and Jolly LLB. He went on about how great both his films were going to be and spoke about him doubling up as the editor of the film wherein he even chopped his own scenes which were seemingly long.
The discussion shifted to release dates and the motley bunch agreed that Zilla Ghaziabad should be released in June, later this year. When one of the friends mentioned that Anurag Kashyap's Gangs of Wasseypur is also releasing in June, Arshad fused his circuit. He said nobody has even heard of it (Gangs of Wasseypur) and it will tank anyway. Having brushed that aside, they mutually agreed that the multi-starrer, Zilla Ghaziabad should be released before Jolly LLB so that the latter gets a boost if the former works well at the BO. As much as we love him as Circuit in the Munnabhai series, wethinks it is about time he gets off the high horse. Coz a fall at this stage is going to hurt a lot more, no? We definitely don't think Arshad can pull off a solo-hero project right now, do you?
ALSO READ: Sanjay Dutt and Arshad Warsi team up as 'Fools'