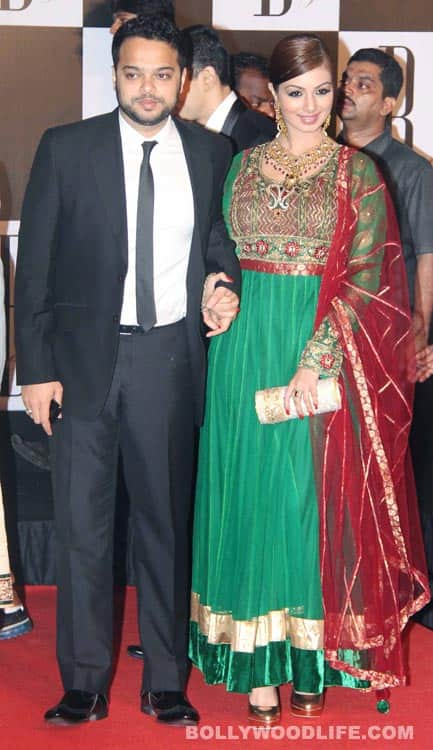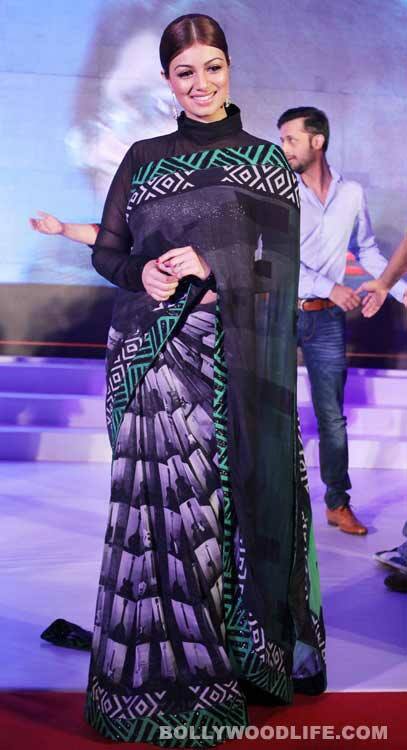 The babe has been spotted wearing flowy anarkalis and full-sleeved blouses quite often these days. And her style statements have started to remind us of Aishwarya Rai's fashion choices
No doubt Ayesha Takia has reached a point at which she needs to shed kilos at the speed of light. But she takes us back to the same phase as Aishwarya Rai Bachchan was in – and still is in, to a certain extent – when she had to take the generous support of loose ensembles to conceal her cellulite. Ms Takia is currently hosting a reality show called Sur Kshetra on Colors. And as we see her strutting around in long and boring ethnic clothes, we wonder if this has become a trend of sorts – to opt for anarkalis draped with heavily embellished dupattas whenever fatty deposits start to show on those once upon-a-time fab bods.
Now there's no denying that Ms Takia still looks very sweet neck up, but we aren't really in awe of the shiny and showy ensembles that she sports on a frequent basis. And not just that, she was also seen making a complete disaster happen by opting for hideous red wedges with a pretty white salwar kameez recently. Now we approved when she stuck to taking inspiration from Ash, but making such ugly eye-bulging statements is an awfully big no no!