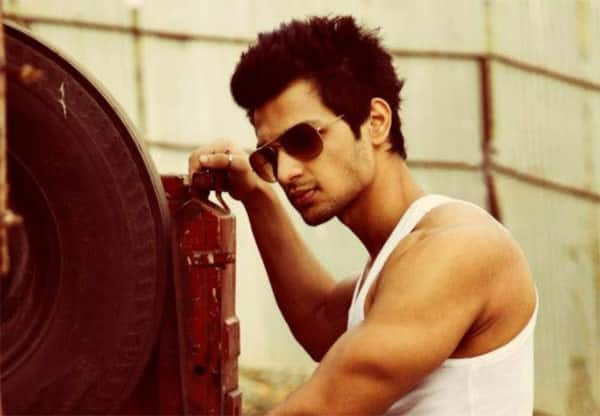 We hear the boy feels he is too young to play daddy to anyone
Ekta Kapoor's Bade Acche Lagte Hain has taken far too many leaps confusing us as hell and worse, even their own actors.
The recent leap showcased Sammy (Yuvraj Thakur) married to Pihu (Sonia Balani), Ram and Priya Kapoor (Sakshi Tanwar) living separately and Suhani (Ekta Kaul) and Khush (Ankit Narang) in a married-not married relationship. While we have no issues with the way Ram and Priya's story is moving forwards, wethinks it was too early for Sammy and Pihu to get married. Do they even look married?
The couple looks too young and still have a lot to explore in their lives. We think they are still immature for such a relationship and so does the actor playing the part.
In a recent interview with a website, Yuvraj Thakur suggested that he cannot connect with the character 'coz he is too young to play a married man and a father. The actor even spoke about how he is looking at other things in the pipeline. "No offense to anyone, but do I look like a married man in any way? Many actors do not mind playing a husband or father, but I feel I still have a long way to go before I do such roles. So the transition will have to stop here."
So does it mean that the actor is quitting the show? "There are a couple of projects in the pipeline which I will not like to talk about at the moment. Let things get sorted out a bit so that I can officially announce the good news."
While we like the actor and his presence on screen, we are forced to agree with him. The character makes no sense to us. What remains to be seen is whether the makers will stall Yuvraj's exit by changing the character or will they let him go?
What do you think BollywoodLifers?