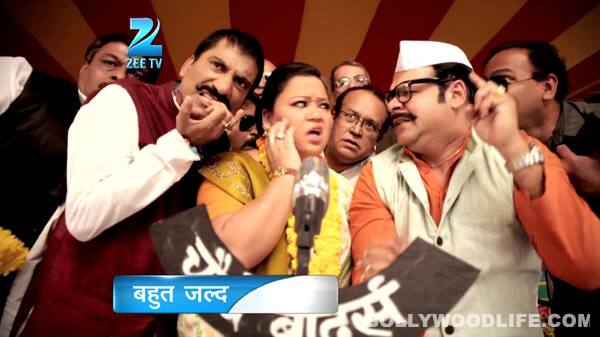 Zee TV has launched a new comedy show last week, with an interesting concept and unique approach – Gangs of Hasseypur. But is it similar to Comedy Nights with Kapil? Read on to find out…
With so many comedy shows out there we wonder how similar or different this would be from Comedy Nights with Kapil and Mad in India. "We are not copying Comedy Nights with Kapil or ant other show. We are trying to do something different," said Namit Sharma – the programming head of Zee TV.
Aren't you worried that there will be comparisons and competition? Nimit said, "I am not worried about comparison or competition; I am only worried about my show. See nobody steps out to make a bad show, some work and some don't. I cannot talk about what they've done wrong, I can only talk about my show. We are hoping people like the show."
Will Gangs of Hasseypur have a celebrity section? "No, we will not be having a celebrity section. Gangs of Hasseypur will be more socially relevant and will cater to the masses as well. It will tap into the mood of the country. It's a social satire presented by some brilliant comedians. We will have segments like skits, gags, stand-ups, musical and dance segments," he added.
Well we hope the show doesn't disappoint us and meets the expectations the channel is building.