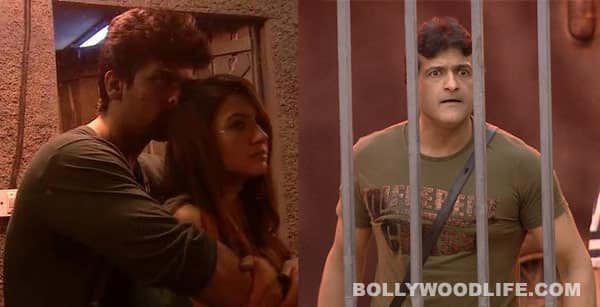 The high voltage reality show gets into trouble yet again. Read on to know more…
Bigg Boss without controversies is like a Bollywood movie without a hero. In all the seven seasons of the big ticket reality show, we have seen  a number of controversies surrounding the show. From obscene content to housemates getting into an abusive fight to derogatory and racist remarks on each other, we have seen everything.
Colors has confirmed that they have received a notice from the Information and Broadcast Ministry (I&B),  "Today, we have received a show cause notice on Bigg Boss from the Ministry of Information & Broadcasting (I&B), and we shall submit our response to the same within time limit prescribed by the ministry. As a responsible broadcaster, we are mindful of our audiences' sentiments and respect the guidelines set by the I&B Ministry and BCCC (Broadcasting Content Complaints Council).  Last year, the format of Bigg Boss was changed to make it more parivarik (suitable for family viewing) such that it is completely suitable for viewing across ages 7 years to 70 years. The casting of the show has also been done accordingly this year as well. And our efforts of making Bigg Boss parivarik has been applauded by all stakeholders in the broadcast industry".
While the channel hasn't come out in the open about what the notice is all about, our guess is the ministry officials must have found the show's content not suitable for public viewing. BollywoodLife had predicted yesterday that the show might get rescheduled thanks to the PDA between lovebirds Gauahar Khan and Kushal Tandon that wasn't  just making the house inmates uncomfortable but also the viewers. Not to forget the fights between VJ Andy and Armaan Kohli that have taken a violent turn now. So, we wonder if  Bigg Boss 7 will be moved from the prime time slot to the late night slot like Bigg Boss 5 due to its controversially 'colourful' content affecting the TRP's of the show.
Host of the show Salman Khan had shown a fickle of fear during the press launch of Bigg Boss 7, about the show being moved to the late night slot yet again. Looks like Sallu's worst fears might just come true very soon.
(With inputs from IANS)