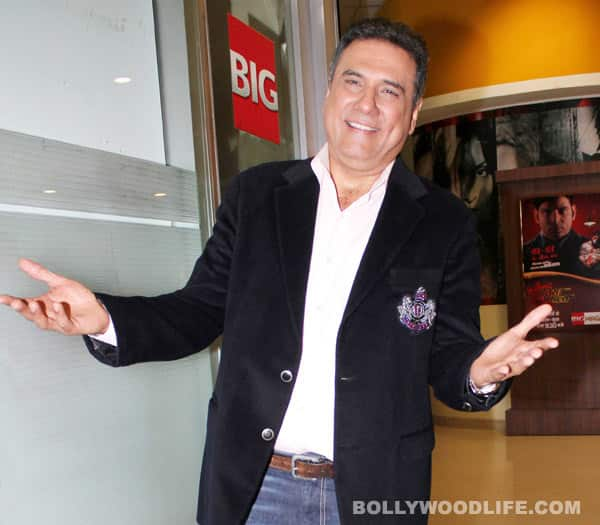 Ouch! Now that would sound like a real bad news, no? We try and find out if it's true
Boman Irani is of the opinion that his career graph is running in the opposite direction. Actors start with playing the role of a romantic hero and then graduate to the oldie characters. But for this 50-plus actor, the journey wasn't that usual. He started his acting career by playing the role of a middle-aged businessman, Mr Mittal, in Everybody says I'm Fine!, and after establishing himself as an adorable Parsi grandfather recently in Ferrari Ki Sawaari he has gone on to play the role of a lover boy in his just-released Shirin Farhad Ki Toh Nikal Padi.
So what next, Boman? "After acting maybe direction," pat comes the reply from Mr Irani. "But it will take me some time," Boman confesses with a thoughtful expression. "I will need to spend time with the subject. And I am not that young in this sense," the actor says hinting at the lack of time and adds, "I need to hurry if I have to do that." That means the switch is not too far!
But what subject interests this versatile actor? "All I know is I would like to make a film about human spirit. I would like to make a film about people. People interest me a lot. I like human beings, I don't like too much violence, unfortunately," Boman said.
So while the ace actor zeroes in on the subject of his directorial debut we will continue to relish his onscreen performances. 'Coz hello! We're not done with watching Boman's flawless acting yet! Right, readers?