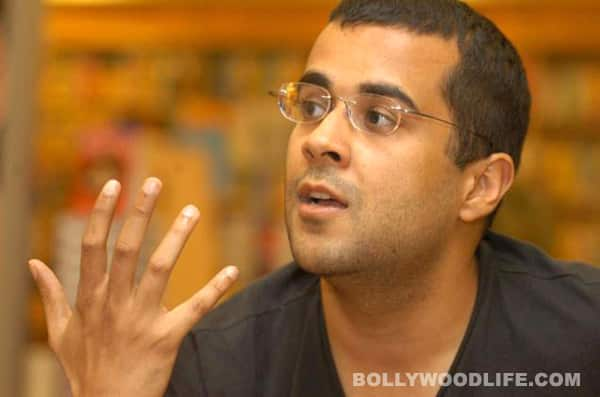 From what the writer said in an interview recently, it seems as if he has not forgotten the brouhaha about the Raju Hirani-directed Aamir Khan starrer
If you remember, some years ago when the Aamir Khan-R Madhavan-Sharman Joshi male-bonding film 3 Idiots released, there was some argument between producer Vidhu Vinod Chopra and Chetan Bhagat, on whose book Five Point Someone the film was based. The battle centred on the simple fact that Bhagat had been given credit at the end of the movie rather than at the beginning, and it was this 'placement and prominence' that the author objected to. And we thought that, so many years later, it was all forgotten. The writer has moved on with his books and another, The 3 Mistakes of My Life is being made into Kai Po Che by director Abhishek Kapoor.
But time has not scabbed over the memory. In a recent interview, Bhagat showed that the subject of 3 Idiots was still a sore one. He took a swipe at one of the funniest scenes in the film, saying that in Kai Po Che "There are no dhokla and thepla jokes here. It's not my style. They don't work anymore. Yeah, they can produce some cheap laughs (as in 3 Idiots)." And he did not hesitate to make his peeve clear, saying to the tabloid that "3 Idiots was a wonderful movie but there were certain things that were unnecessarily negative. Maybe there was a communication gap somewhere. I was not even shown the film prior to release though I had gone to the extent of taking the team to meet my professors at IIT. Not many people know that. This time, it is very different. I am also part of the scripting team and have an entire slate dedicated to me. UTV did not need to do that."
Get over it, Mr B, wethinks tis time!