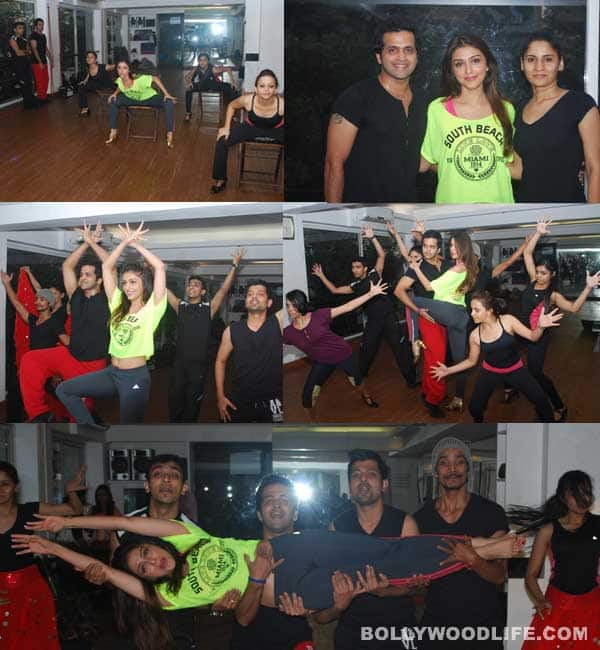 The actor whose movies didn't make any noise at the box office, is still a popular choice for performing at New Year bashes!
If the name Aarti Chhabria doesn't ring a bell, we don't blame you. The dainty actor was a part of some movies like Daddy Cool, Toss, Tumse Accha Kaun Hai and nowadays, she is seen performing at private parties, weddings and best of them all – New Year bashes.
We recently spotted the Awara Pagal Deewana actor putting on her dancing shoes and practicing for a New Year party. We, sadly don't have any clue about where the party is or who is hosting it, but the pictures seem to indicate that it's a fairly big event. A little birdie tells us that she would be performing to all the latest numbers, and Kamli from Dhoom:3 is her favourite. She was also heard saying that she was not fully prepared but would definitely give a superb performance at the final event.
Wethinks failed actors like her choose the correct path, by deciding to torment the bunch of few people who attend such New Year bashes instead of tormenting us by acting in movies. Besides, what better way of earning a few extra bucks. Haina, peeps?