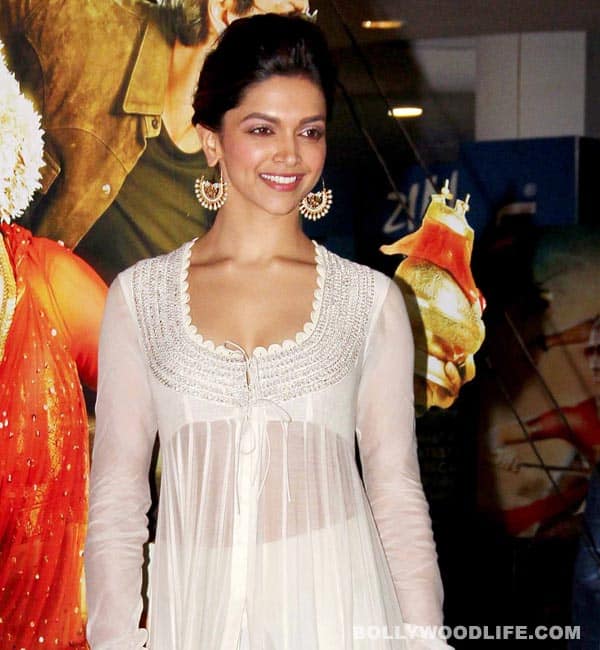 The leggy hottie has apparently been finalised for the seventh instalment of the popular Hollywood action franchise
We told you that Chitrangda Singh, Kangna Ranaut and Deepika Padukone auditioned for a role in the seventh instalment of the popular Hollywood action drama Fast & Furious scheduled to hit the screens next July. The makers of this successful franchise were looking for a tall and sizzling Bollywood babe – "like Deepika Padukone" was the brief given to the casting agents – to play the part of a science and technology expert in the new flick. And just when we were busy figuring out which of these three potential candidates would make their stylish presence felt in Hollywood, in flew our secret buddy the birdie, chirping to us that Deepika had been cast for the role. The film will co-star Jason Statham and Dwayne Johnson.
We also heard that the paperwork for Deepika's new contract is in progress and, in keeping with Hollywood's professional protocol, in all probability it will take six or seven months for the signatures and process to be completed. The Chennai Express actor was in Dubai recently, shooting with Shahrukh Khan for an undisclosed project, but we are sure she will need to do a lot of juggling to find time for this Hollywood assignment.
Dippy is certainly moving up the Bollywood ladder and has already worked with some of the best hunks and most successful directors in really enviable projects. And now, if all goes well, she will go West, perhaps to initiate her Hollywood career with this first film. Now that's really fast, if not exactly furious!