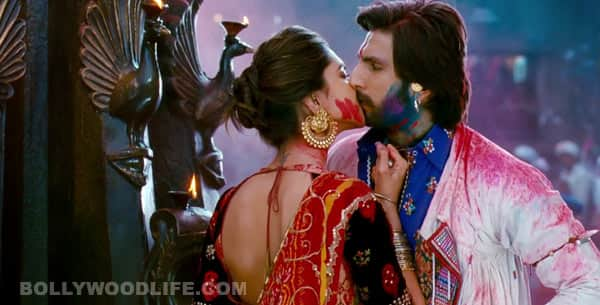 The Ram-Leela actors have been linked up ever since they were finalised for the film. So, is this just a way to grab eyeballs to their film?
Rumours that Deepika Padukone is dating Ranveer Singh started when Sanjay Leela Bhansali asked the two actors to hang out with each other to attend workshops for his film, Ram-Leela. After that, each time the duo was spotted together, there were more speculations about their romantic affair. In Bollywood, romantic link-ups have been the tool for promoting a film since years. So, is Deepika-Ranveer's alleged affair just another promotional-romantic link-up for their film?
In a recent interview, Ranveer was gushing about being madly in love with someone and was singing praises for the leggy lass. However, we hear that, the actor has been told off for doing so. A secret birdie tells us that Bhansali had asked them to build a good rapport with each other as they share quite a few steamy scenes in the film. Apparently, for the audience to accept Deepika-Ranveer's chemistry, it was required to create this buzz. However, Ranveer went overboard (as per the birdie, of course)!
Anyways, rumours are doing rounds that Deepika is currently trying to wriggle her way out of this entire link-up episode. But, a close source to Dippy says that the leggy lass does n't need to come up with a damage control plan as she has never spoken about Ranveer Singh. The source adds that Deepika has only spoken about her work and will continue to do so in the future.
Well now, let's wait till Ram-Leela hits the theatres to know if Deepika-Ranveer are just another couple created for a film's publicity. Only time will tell!