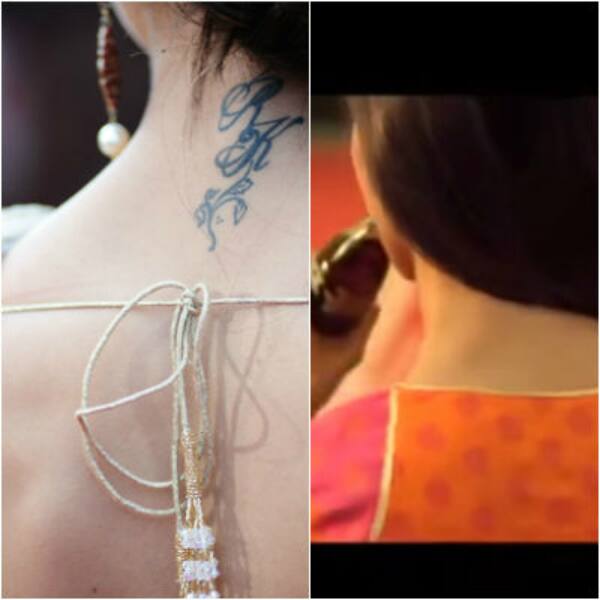 Looks like the leggy lass wants to erase all the memories related to her ex-boyfriend
Deepika Padukone and Ranbir Kapoor, were once in a serious relationship and have moved on in life with their respective partners is no news. And while Ranbir seemed to have gotten over his relationship sooner than Dippy is also known to all. It was alleged that RK Jr started dating Katrina Kaif soon after his split, Dippy on the other hand was still reeling in Ranbir fever and one often spotted her famous RK tattoo, on the nape, which became the talk of the town and butt of jokes on Karan Johar's popular starry chat show, Koffee With Karan.
However, now it looks like that the leggy lass is finally over the Kapoor lad, as her tattoo has disappeared suddenly. The Chennai Express actor's new soft drink commercial shows her back sans the popular tattoo. So, has Ms Padukone undergone a laser removal technique to get rid of it, or have the ad makers cleverly wiped Ranbir's nishaani using the magic of Photoshop or was it camouflaged by makeup, considering in the past Ms Padukone has covered the tattoo with make up. Or is a certain Ranveer Singh responsible for this new move on Ms Padukone's part?
Anurag Kashyap, who has directed the ad said to a tabloid that he did not see any tattoo as his eyes were only on the camera. Ah, well.
So, while everyone is confused, maybe Deepika can come out in open and clear the air. Or we promise to watch her back, errr… neck and confirm the details soon.