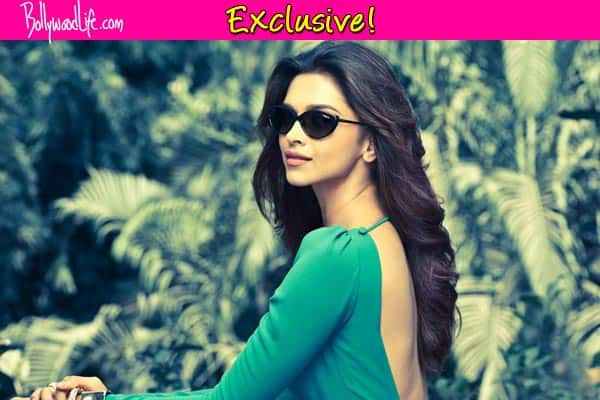 We reveal why Bollywood's No 1 heroine has no girls befriending her…
They say it's lonely at the top. Perhaps Deepika Padukone would agree with that saying. Recently a top Bollywood director made an observation saying, "Deepika really has no friends in the industry and I mean the girls!." Come to think of it, the statement holds quite true. While the guys and her co-stars are quite fond of her and treat her like one of the boys, the girls on the other hand are keeping the distance. Lets take a closer look at the women who are keeping distance from Dippy…
Katrina Kaif: They might have hugged it out for the cameras, but there is no friendship between Deepika and Kat. The reason – a certain actor named Ranbir Kapoor. We guess the ex-boyfriend syndrome is enough a reason for Katrina and Dippy to maintain safe distance from each other. Also the fact that their respective camps feel that the other is feeding gossip about them to the media isn't helping them to try and become friends.
Anushka Sharma: Like Katrina Kaif, Anushka too has a reason to keep distance from the Happy New Year actor. Given the fact that she's dating Anushka's ex-boyfriend Ranveer Singh it is quite obvious there is no chance of the two being friends. However, in the initial days Anushka and Deepika were photographed together with common friends, until she started seeing Ranveer. A source tells us that Deepika and Anushka didn't exchange a single hello when she went to meet Ranveer on the schedule of Dil Dhadakne Do.
Sonam Kapoor: They might have sipped coffee on Karan's  popular show, shared the couch and lots of gossip, but Sonam Kapoor is definitely not on Deepika's speed dial list. The two fell out quite early on and it started when Sonam made some pretty nasty comments about Deepika's fashion sense and how she has 'overactive PR'. Dippy on the other hand too has always overlooked Sonam's fashion diva status and happily given the best dressed crown to a more neutral option – Kangna Ranaut. Sonam was also upset that stories of Deepika doing the Barjatya film with Salman Khan were doing the rounds when it was she who had signed on the dotted line. Ouch!
Jacqueline Fernandez: Not many know but during Race 2 Jacky and Deepika weren't the best of friends. Sources who worked on the film reveal the two shared an extremely professional relationship and stuck to their work. There was no small talk or chit chat and even during promotions they made an effort to do it separately.