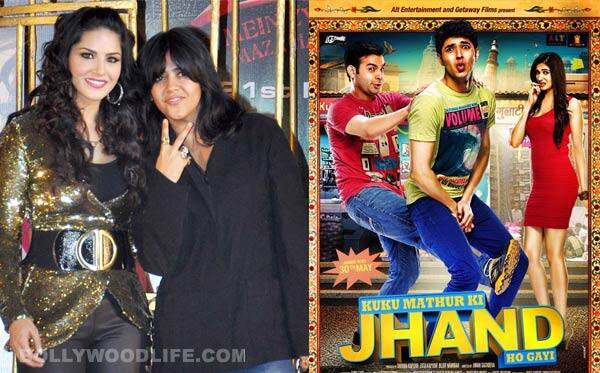 With an intention to promote Ekta's next Kuku Mathur Ki Jhand Ho Gayi, MTV and Balaji Telefilms will introduce a new reality show called MTV Jhand in the coming weeks
Though Ekta Kapoor is known for her temper issues, the young producer is equally famous for her creativity and marketing ideas. Latest we hear is that Ekta and his team have collaborated with MTV to initiate an Indian version of popular international reality show, Punk'd.
Punk'd is a show where pranks are planned on celebrities and the entire action is caught on hidden cameras planted to record the mischief. The Indian version of this show will be called MTV Jhand and will be hosted by newcomers Siddharth Gupta and Siddharth Bhardwaj who play central characters in Kuku Mathur Ki Jhand Ho Gayi. The promos are already up, and the show is touted to go on air in a few weeks. Apparently the show will give the audience a taste and feel of this new film.
The telly queen lately has been experimenting a lot with her promotional campaigns. Last they had a show on MTV called Haunted Weekends with Sunny Leone. The show was made with an intention to promote Ragini MMS 2. The show did pretty well and helped to promote the film. MTV Jhand's original format has been modified to suit the taste of the Indian audience. Actors like Varun Dhawan, Siddharth Malhotra, Anu Malik, Shraddha Kapoor and Nargis Fakhri have already shot for a few episodes.
Apparently Sunny Leone's show and film both worked because there was much more to see in the show then only the show's content, you know what we mean right? We hope the same idea works for Kuku Mathur Ki Jhand Ho Gayi…