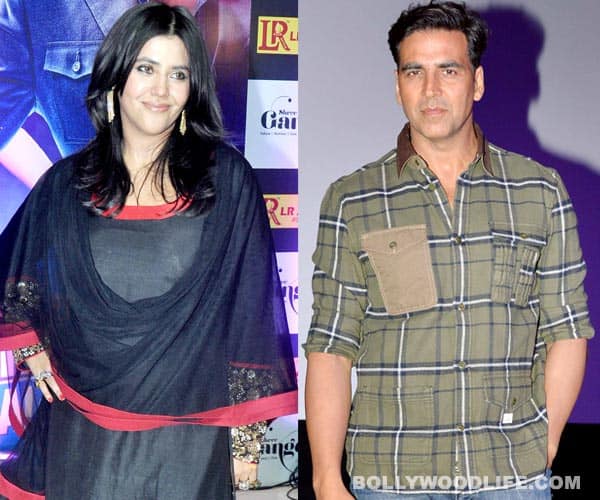 We hear the Balaji head honcho is miffed with the Khiladi for not promoting their gangster flick in full swing
Akshay Kumar, Imran Khan and Sonakshi Sinha were leaving no stone unturned to promote their film Once Upon Ay Time In Mumbai Dobaara (OUATIMD). But as soon as Shahrukh Khan-Deepika Padukone starrer Chennai Express hit the theatres and got the cash registers ringing at the box office, apparently Akki started distancing himself from OUATIMD and gave up on the film even before it released. Reportedly, that's the reason why producer Ekta Kapoor is unhappy with her lead actor.
In fact, rumours mills are abuzz that Ekta wanted Khiladi Kumar to promote the film even after its release just like SRK did for Chennai Express. However, the TV czarina was put off by Akshay's not-so-willing attitude to promote the film. Earlier, the Rowdy Rathore actor had rubbed filmmaker Farah Khan the wrong way when he refused to promote Shirish Kunder's film Joker.
While reports are doing the rounds about Ekta feeling led down by Akshay, the queen of tellyland has denied all the rumours saying "Ha ha ha. It's not even remotely true. Akshay has a heart of gold and is a super guy."
So does this mean the two would continue working together? Well, only time will tell, wethinks!