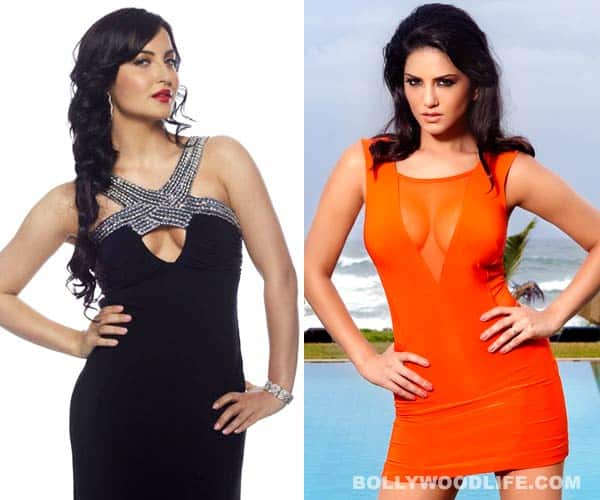 Elli has become a sensation amongst the youth. Read on to know more…
Bigg Boss is known to import sex-sirens from the west to our country. Claudia Ciesla and Sunny Leone are a few examples. Though Claudia couldn't impress the masses with her sexy bod, the young brigade of our country went bonkers after porn star Sunny Leone made an appearance on Bigg Boss 5. Not only the youth but some producers (read Mahesh Bhatt) from the tinsel town also went crazy behind the sex-siren and offered her a movie. Sunny became so popular that she went on to become the most searched names on the internet in the year 2012.
And now it looks like Elli Avram is all set to be the new Sunny Leone. Why do we say so, you ask? This Swedish actor who is one of the contestant of Bigg Boss 7 and who is all set to debut opposite Manish Paul in the upcoming movie Mickey Virus has become a sensation among the college boys in Chandigarh who have been putting up the posters of Elli across their hostel rooms. Apparently the college authorities are so fed up with this that they have banned the students from possessing or putting up her posters.
With her peaches and cream complexion, svelte figure and looks that entice every man's imagination, Elli has been tickling the fancy of her male fans in India including the host of Bigg Boss 7, Salman Khan. The eternal bachelor of B-town is so impressed by this Swedish beauty that he is planning to cast her in a movie after she comes out of the mad cap house.
Well, ladies and gentlemen, a huge round of applause for the next Sunny Leone please!