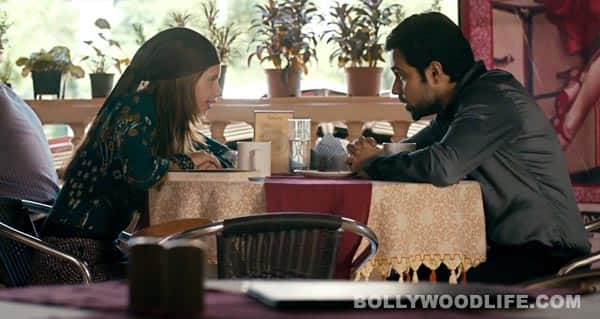 Looks like Anurag Kashyap's wife is totally fida over her Ek Thi Daayan co-star
For almost a decade, Emraan Hashmi has lived up to his 'serial kisser' image, making women go weak at their knees with his persistent (read: dirty) acts on screen. Hashmi, who plays a magician in Ekta Kapoor's Ek Thi Daayan will hopefully rub his female co-stars – Kalki Koechlin, Konkona Sen Sharma and Huma Qureshi the right way this time around, but what's with Kalki who just can't get enough of Emraan's physical magnetism in the Yaraam song. We translated Sunidhi Chauhan's soft romantic number into English, and as usual the lyrics got 'magically' lost in translation!
Hum cheez hain bade kaam ki, yaaram
Humein kaam pe rakh lo kabhi, yaaram
Hum cheez hain bade kaam ki, yaaram
We thing is big work, friend'am
We work on keep it some time, friend'am
We thing is big work, friend'am
Ho suraj se pehle jagayenge
Aur akhbaar ki sab surkhiyaan hum gungunayenge
Pesh karenge garm chai phir
Koi khabar aayi na pasand toh, end badal denge
Ho sun before wake you up
And newspaper's every headlines we sing
Present then hot tea again
Any news come no like then end change do
Dhoop na tum ko lage
Khol denge chhatariyaan
Peechhe peechhe din bhar
Ghar daftar mein le ke chalenge hum
Sunrays no you hit
Open will umbrella
Back back entire day
Home office in carry walk we
Composed by Vishal Bhardwaj and penned by the veteran Gulzar, Yaaram is certainly one of the quirkiest compositions from the talented duo!