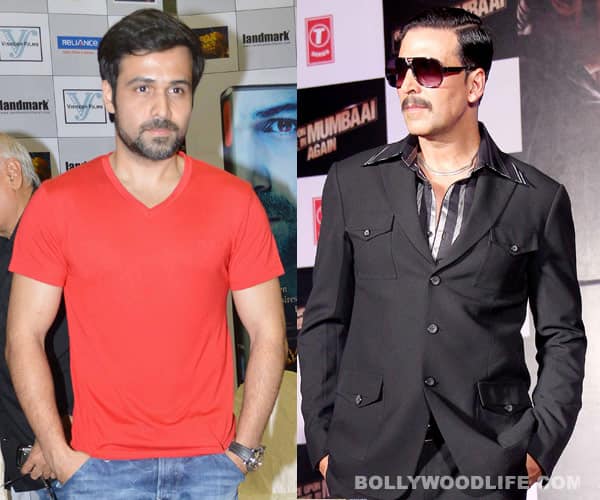 Akki has replaced Emraan in the sequel to the 2010 hit film. Hashmi doesn't want to talk much about the movie since its very close to his heart. Now, can you read between the lines?
Milan Luthria's 2010 movie, Once Upon A Time In Mumbaai proved to be a game changer for Emraan Hashmi. The 34-year old actor got noticed for his mature performance and the film transformed him from being a kissie boy of B-town to a potential acting force. No wonder then that Emraan is not particularly elated about Akshay Kumar playing his character Shoaib in the sequel, Once Upon A Time In Mumbaai Again. "I am not against anything. The film (Once Upon..) did very well and it changed my career. I think they took a very valid call. They wanted to take the character to someone slightly older," said Emraan in an interview to a daily.
After embodying the powerful character of Shoaib, isn't it unfortunate that Emraan will not be seen in the sequel? In fact, it's quite disheartening. "For me, somewhere, I could never imagine someone else playing my character. And I would be highly critical of that, the way I am with my films," added Emraan.
We at BollywoodLife can understand where Hashmi comes from. Honestly speaking, he looked very intense and real in the first part. Akshay's portrayal of Shoaib on the other hand looks very flashy. Now you tell us folks – will the flamboyant Akki do justice to the role?